Activision and Infinity Ward have revealed the Call of Duty Modern Warfare Season One roadmap. In a blog post yesterday the publishers and developers provided an outline of the free content which is coming to all players, on all platforms, simultaneously - facilitating smooth cross play and cross progression. It was claimed that what has been revealed is "the biggest free content drop in Call of Duty history".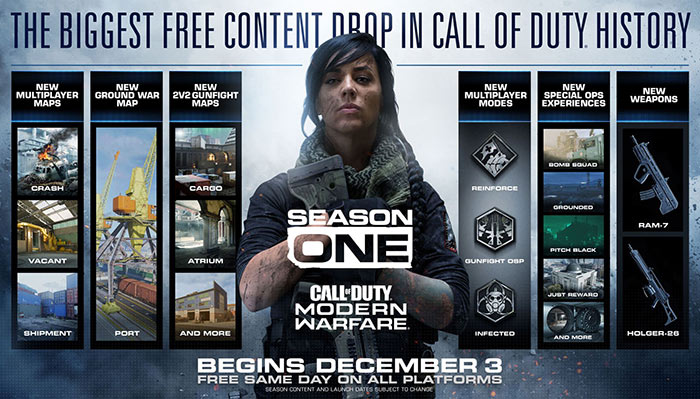 Above you can see the graphical roadmap Activision published on Twitter, but it went into textual descriptions via its blog post, linked top. In brief there are three multiplayer maps on the way as well as a new ground war map and a trio of 2v2 gunfight maps. Add to that three new modes, several special ops experiences and two new weapons - to make this quite a generous freebie for CoD:MW players.
Some content highlights are; the return of the iconic Crash map from Call of Duty 4: Modern Warfare, a single-life Reinforce Mode with teams competing to control three flags, and new weapons are always welcome in games like this. Activision and Infinity Ward will be adding the earnable Ram-7 fully automatic bullpup Assault Rifle, and the Holger-26 rifle with integrated sight rail and drum magazine.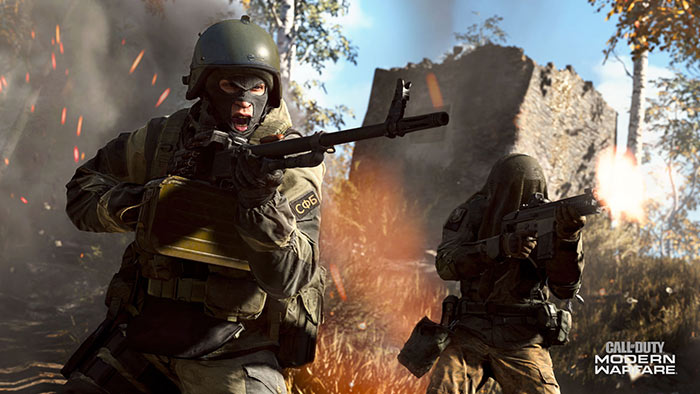 Activision will reveal more about the above content on 3rd December, as it begins to roll out. It teases that there are 100 tiers in its Battle Pass and some of the listed content will be added during Season One (not right at the beginning). Players will be able to pay-up for premium access to the 100 tiers of rewards but all those mentioned above will be free - though some require players to 'earn' the reward by gameplay.