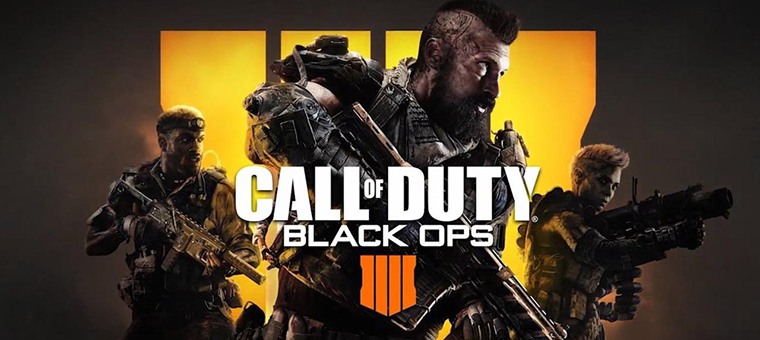 With five weeks to go until Call of Duty: Black Ops 4 hits the airwaves, developer Treyarch is at last providing a closer look at the game's upcoming battle royale game mode, dubbed Blackout.
It is no secret that the fourth instalment in the Black Ops series will focus on multi-player experiences and forego a traditional single-player campaign, but details regarding the eagerly anticipated Blackout mode have been few and far between. Gamers will be keen to discover how Call of Duty compares to the likes of PUBG and Fortnite when it comes to the last-man-standing experience, but if this first trailer is anything to go by, Black Ops 4 is throwing-in everything but the kitchen sink.
Up to 80 players will battle it out on land, sea and air, with the gameplay footage featuring helicopters, boats and quad bikes. Wingsuits look like they'll be making jumping off of buildings a whole lot more fun, and we also get a sneak peek at zombies, which presumably will be used to prevent players from straying out of bounds.
All the action takes place on what is said to be the largest map ever constructed in Call of Duty's illustrious history. Built using inspiration from previous Black Ops locales, the huge expanse ought to feel familiar to fans of the series, and of course there will be an opportunity to play as various characters from the franchise. Having expected Blacks Ops 4 to be more of the same, we're first to admit that we're itching to try out Call of Duty's take on the hugely popular battle royale genre. Check out the trailer below.