Nvidia is recalling a number of Nvidia Shield Pro Android TV consoles due to a potential issue with the hard drives installed within the devices. If you have an Nvidia Shield Pro Android TV console (the Pro has a 500GB HDD, the non-Pro has 16GB of flash storage), the first symptom of the HDD issue you might notice is "the device's failure to properly update during a System Upgrade (fastboot menu is seen)". If you get that error during 'Upgrade 1.4' then you should apply for a replacement (RMA). Otherwise you will have a device with a "hard drive issue that can worsen over time".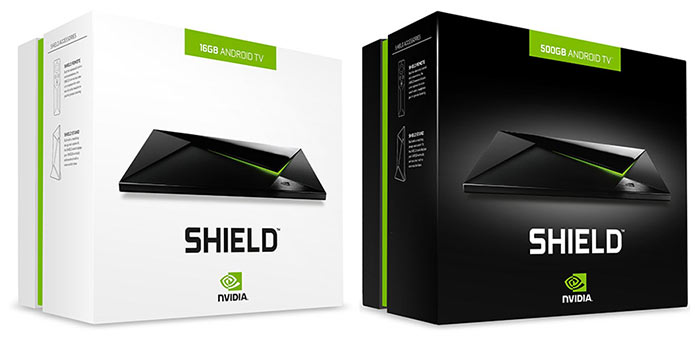 The 500GB Pro device is pictured on the right
Nvidia Customer Care posted a short Q&A on the HDD issue, on its GeForce Community website. As well as the firmware update flagging up the HDD issue which may be present on your device, you might have already experienced "severe and persistent pixilation in all tiles of the top row of the Android TV home screen." Units with these symptoms also need to be returned. If you are thinking of skipping Upgrade 1.4 for your device, to swerve the issue, Nvidia says that "future upgrades will also see the fastboot error". As with the previous recent SHIELD tablet recall, Nvidia won't wait until you post off your RMA approved faulty device to send along a new one, and those outside the US should be catered for.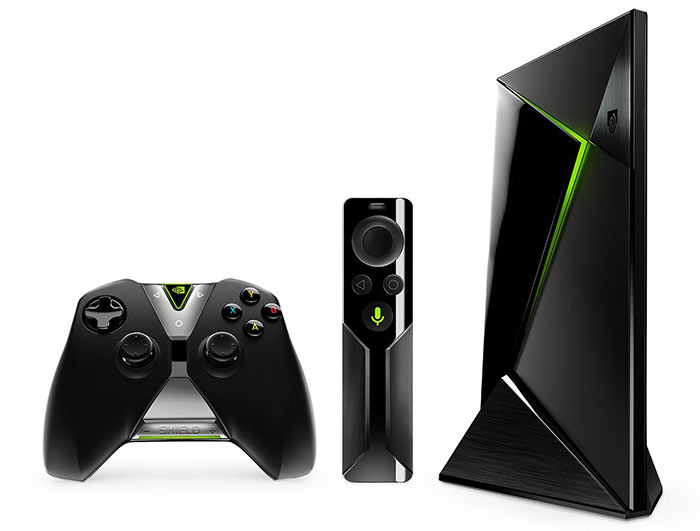 In the wake of the new Apple TV launch Nvidia rather cockily put up a blog post entitled "Welcome to the Game, Apple TV." You could say pride comes before a fall. It claimed the Nvidia Shield Android TV Console is head and shoulders better than the 'generic media streamers' and Apple TV (2015) thanks to its scope to go beyond 1080p and mobile games and offer 4K streaming "and amazing gaming locally and from the cloud". It might have a point, but this recall, however minor and affecting only a few of its HDD equipped devices, has pretty bad timing.