Samsung first mentioned its PlayGalaxy Link PC games streaming service during the launch of the Galaxy Note10 smartphone back in August. It was originally flagged for launch in November. As well as offering some of the best on-device gaming thanks to the Note10's features (powerful SoC, world's slimmest vapour chamber cooling system, AI-based Game Booster) the new PlayGalaxy Link P2P streaming service enables users to pick up where they left off in any PC game and continue playing on the move with no need for local storage.
Relying on the library of games already on your PC could be a big plus point for PlayGalaxy Link, especially among HEXUS readers. In the demo video you can see someone enjoying a game on their laptop and then heading out and continuing to play on their Galaxy Note10. Of course a good internet connection is required for this to work smoothly. In its news blog Samsung recommends using the PlayGalaxy Link app on the Galaxy Note10 to connect to your PC using Wi-Fi or mobile data (4G/5G). However, bandwidth of 1GB is recommended…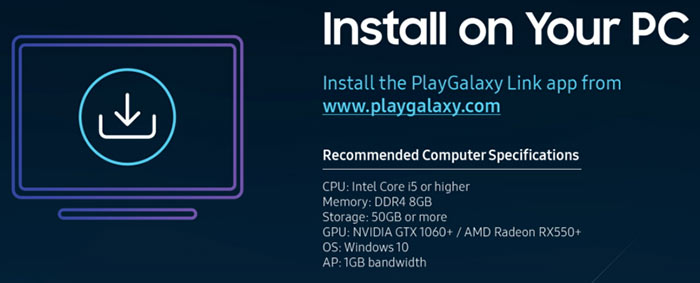 With regard to lag and latency, Samsung says that since its service is P2P, it can offer better performance than alternatives that include a relay server. Furthermore, "adaptive FPS ensures better connectivity even in poor network environments".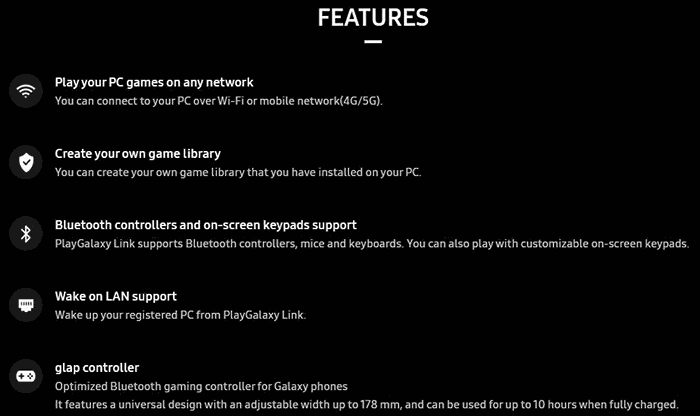 Other attractions of PlayGalaxy Link PC games enjoyment on your mobile are that streaming is less energy consuming (on the smartphone side) than rendering all the 3D graphics and game calculations. So in theory you should be able to enjoy longer remote gaming sessions than if you run a demanding game directly on your smartphone. Samsung also touts the PlayGalaxy Link service compatibility with any brand of graphics card.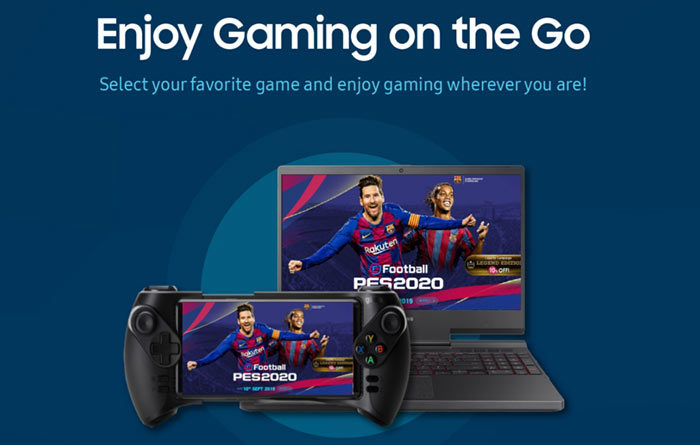 Currently the PlayGalaxy Link app is only available in South Korea, US, UK, Canada, Italy, the Netherlands, France, Singapore, and Russia and is restricted to use by Galaxy Note10, Galaxy S10 owners. An update will be coming to enable access to this service for Galaxy Fold, Galaxy S9, Galaxy Note9, and Galaxy A90 in early December 2019.
Existing alternatives to Samsung's new streaming PC games offering are available from the likes of AMD, Moonlight (Nvidia) and Steam.