Nintendo has been slow to adopt new retail models in video gaming, it made the last mainstream cartridge based console, the N64, and even their handheld consoles have always favoured 'carts' over optical media and standard memory card distribution. Other media companies have been competing more and more in the digital downloads of games, music and films and shown that when it's done right an e-store can be very profitable with lower overheads; no manufacturing media, boxes, packaging, shipping, warehousing etc.
In a belated attempt to get 'with it' and make a bit more money, following the bad financial news earlier in the week, Nintendo president Saturo Iwata announced the digital move to investors yesterday. What's happening exactly? In August the New Super Mario Bros 2 game for 3DS will simultaneously be released in boxed and online digital download formats. From then on this new distribution model will become the standard one for big N.
This same release model will also be used be the upcoming Wii U. Mr Iwata put it this way: "We will initiate the so-called digital download sales, or the digital distribution of packaged software, in addition to the sales of packaged software through the existing distribution channels." He went on to explain "Since the packaged and the digital download formats both have their own merits, we would like to offer both of these options to our consumers."
For consumers wary or incapable of buying things over wireless/internet through the console the company is making download codes available through games retailers. With the code people can connect to the Nintendo eShop and download the game they have bought. Kids can still spend their pocket money on games this way even though they don't have a credit card or similar electronic payment account.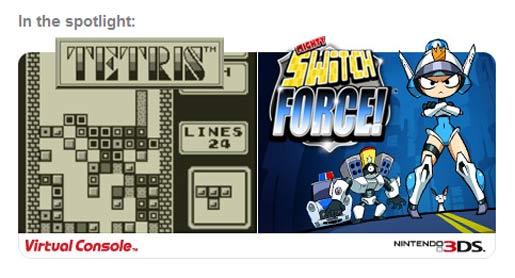 While mobile/tablet customers can enjoy an almost seamless App Store or Google Play search and download experience there's been severe criticism of the Nintendo eShop in the way it functions and the content. Add to this the fact that in Europe only 50 per cent of 3DS owners have ever connected to the internet and Nintendo will have to put some serious effort into making the e-side of things the success they need.