Linux - A Gamer OS?


Well, Linux certainly isn't most peoples' thought for a games-based PC. Especially one being taken to a big tournament LAN party. However, by design or trickery, none of the tournament games at the event were out-of-bounds to my Linux machine, and rousing games of Call of Duty, Quake 2 and Unreal Tournament 2004 were shared by the HEXUS.net collective and any other gamers who felt like joining in.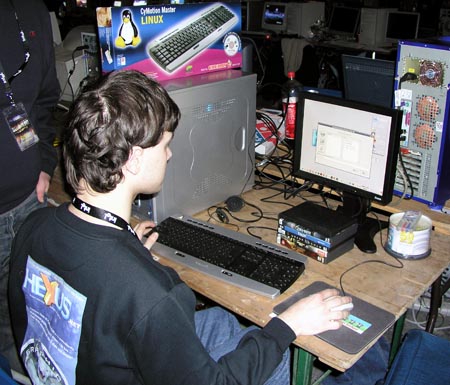 My little penguin oasis at Bloodline



Linux can offer a rich 3D gaming experience to those who want it. When the Unreal Tournament 2004 demo appeared, I wasted many an hour playing Onslaught online - and on the same machine, the faster loading times of the Linux version offered a genuine advantage in the crucial first few seconds of a match (allowing me to thieve the Manta on ONS-Torlan from slower-loading Windows teammates).

Linux has proper 3D support - at Bloodline I was equipped with a GeForce 6800. Linux is 100% compatible with your £50 Pro Gamer mouse mat, ultra-high precision mouse, and £40 21" refurbished monitor. Linux runs Doom 3 and Half-Life 2. Linux has some decent gaming websites, and even its own forthcoming LAN party. So really, what's so strange about gaming with Linux?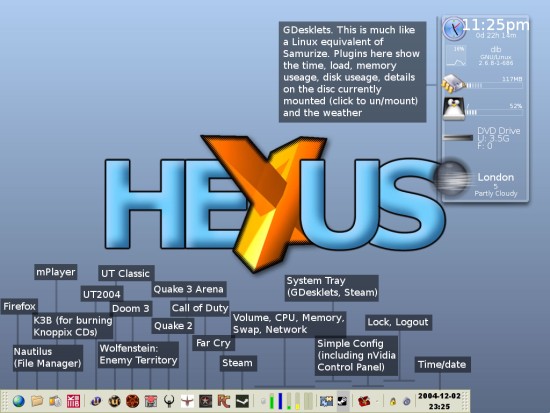 Text consoles. As good as it gets under Linux?