Salute 05
Salute 05


Here I am at 7:00am in the morning on the way to Salute 05. Why so damned early you ask?
Was it because I live a long way from Olympia 2 where Salute is held?
No.
Was it because I wanted to get there early?
No.
Was it because my girlfriend's sister had decided it would be funny to make us get up stupidly early at the weekend to help their friend set up a stall rather than help him herself?
Yep you guessed it.
Still I suppose we were going anyway and doing it this way meant we'd get Exhibitor passes. We were going to be helping Andy set up the BITS (British Isles Traveller Support) stand.

This years Salute is the sixth show held by the South London Warlords on the Olympia site showcasing the finest in all forms of wargames and more. It's the biggest show of it's kind in the UK and from next year it will be moving to a new venue across town in the docklands ExCel centre. Look out for more details at www.salute.co.uk

I'd been to Salute before and on that occasion it was early in the morning as well. I may have been missing my fried breakfast in bed but getting to wander around a show before the punters, made up for it somewhat as well as getting to look at all the shiny things on offer and chat with the guys behind the stalls before the mob were allowed through the doors.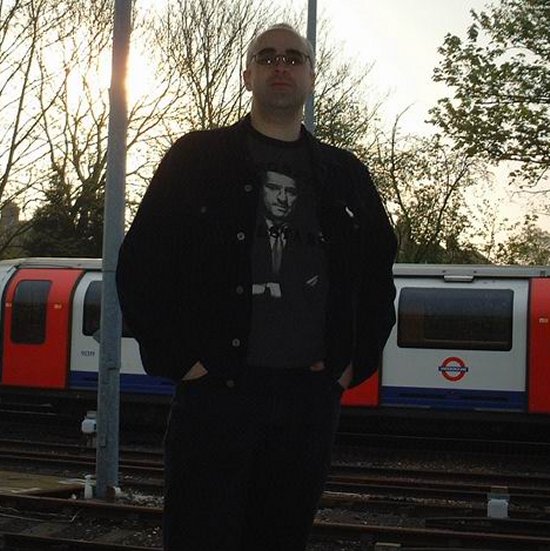 Jonathan Cloutman… you talkin' ta me?



My natural habitat is the role-playing convention either doing pen and paper rpg's or taking part in the Live action Freeform games (the ones that take place in the bars and don't use rubber swords); you can find me at Gencon UK, Conception, Dragonmeet, Conjuration/Consternation and when I can manage it a few others like Battlemasters, Consumation, Maycon, Ambercon, Continuum and Convulsion. Not to mention the ones I haven't managed to get to yet like Towercon, Stabcon, Excaliver, Cthonicon, L-con and ones much further north in Scotland and I intend to get to one of the big Irish cons sometime soon.. So I'm here at Salute one of the biggest (if not the biggest) wargames con in the country surrounded by enough lead to poison England (some of it very cool painted lead) lots of cool gaming goodness and the other reason I love conventions, the people ……… the nice one's that is. As always the clichéd bearded wargamer is in evidence as are the Games workshop munchkins and the Magic the Gathering card gamers but amongst the sea of people everywhere I turn are faces I recognise from other conventions (and friendly faces at that) which always makes these events more of a social occasion as well as one that you really shouldn't take a credit card to.