Rainbow Islands Revolution – Nintendo DS


Bub and Bob, probably two of the cutest characters ever to grace the Amiga are set to make a comeback in an update to the classic Rainbow Islands.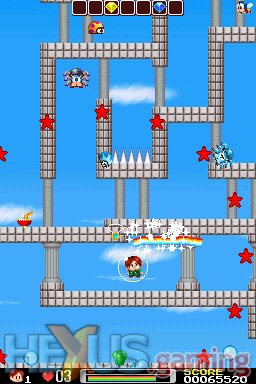 Out intrepid heroes, last seen leaping all over the Amiga (and other home computer screens) sometime in the late Eighties, are going to soon be gracing the screens of the Nintendo DS, with a few added tweaks to take advantage of the DS' touchscreen. This is probably the biggest difference in Rainbow Islands Revolution compared with the original. The touchscreen is used for all the control and moves of Bub and Bob and, most importantly, rainbows are now drawn straight into the game using the stylus, a major change from the originals button bashing.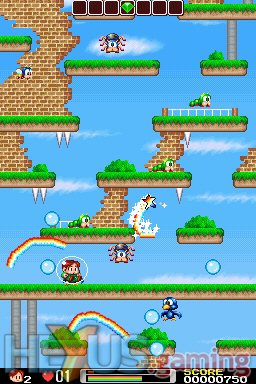 Developers Rising Star admit that drawing directly into the game has been a major change to the gameplay but are confident this new version can still bring all the fun and addictive gameplay of the original Rainbow Islands to the DS. Rising Star have tried to emulate the originals graphical style as closely as possible, meaning players of Rainbow Islands Revolution will have just as much nostalgic fun as those new to the game.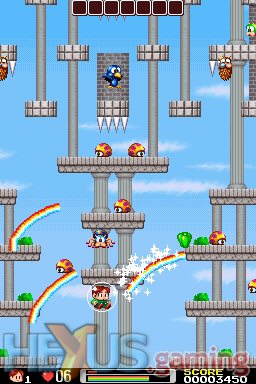 Rainbow Islands Revolution is set for a February 2006 release.