Introduction
There must be a reason my fiancée bought me a Garmin Forerunner 110 GPS sports watch for my birthday; either she knows I've always wanted one, or she knows I've gained two stones (28lbs) in weight over the past three years.
I've a feeling it may well be the latter, but for anyone who's mildly interested in using the great outdoors to keep fit, Garmin's Forerunner range has been a highly-coveted gadget for years.
But it hasn't been without its drawbacks. GPS-enabled watches are traditionally expensive, they can be fiddly to configure, and they're usually bulky in size.
If those are the reasons you've yet to pick one up, Garmin's hoping to change your mind with its latest addition; the entry-level Forerunner 110.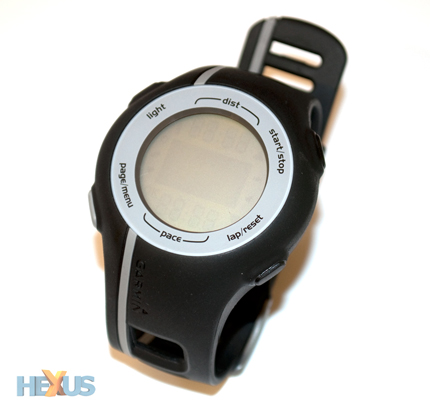 Priced at £169.99 for the watch alone or £199.99 for the watch and a bundled heart-rate monitor, the Forerunner 110 promises "no bells or whistles" and instead focuses on the basics; accurately recording time, distance and pace.
We're taking a look at the standard black/grey unisex model, but those wanting a splash of colour, Garmin also offers two other flavours; a black/red version for men, and a grey/pink version for women.
The GPS watch that actually looks like a watch
It's important to highlight the size of the Forerunner 110. Unlike GPS watches of yesterday, it doesn't look like a mini computer strapped to your wrist.
Measuring 4.5 x 6.9 x 1.4cm and weighing just 52g, the Forerunner 110 is Garmin's smallest-ever GPS solution and it's perfectly-passable as an everyday watch.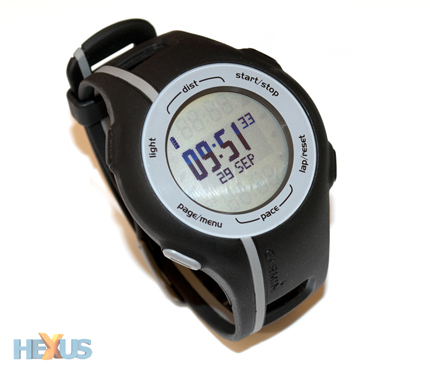 The rubber strap is notably comfortable against the skin, and once you're up and running, you soon forget you're wearing it.
And that's probably the idea. Unlike previous Forerunner products, the new 110 is designed to be very easy to use. After the first charge, the watch will ask you to input basic user data - weight, age, etc - and you're good to go after a few simple steps.
Time is automatically updated based on your GPS location - an excellent feature for frequent flyers - and tracking your activities is as easy as pressing the start/stop button twice; once when you set off and again when you come to a stop. It really doesn't get much simpler than that.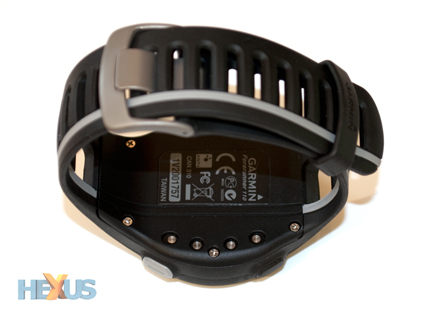 Using GPS functionality is of course going to take its toll on battery life, but the Forerunner 110 is rechargeable.
Four contact points at the rear of the 110's main body attach to a bundled USB adaptor, and the watch can be recharged from either a computer's USB port or a mains power socket.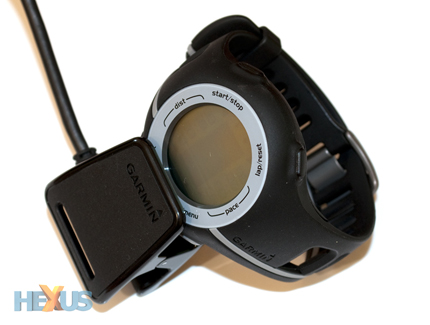 When charged, the 110 is said to be good for eight hours of training (GPS mode) or three weeks of standard use. Garmin's figures seem accurate enough; my watch showed over half-full after a three-hour hike.
This, clearly, is a watch designed for users who want GPS training data with minimal fuss. Just four buttons are found on the watch itself, and unlike other Forerunner watches, there's no cumbersome touch interface.
Technophobics should feel right at home, and Garmin has ensured the Forerunner 110 functions well in standard watch mode by including a one-touch blue backlight and a built-in alarm.
There's plenty to keep GPS newcomers entertained, but how well does the Forerunner 110 cater for serious athletes?