Thoughts, HEXUS.awards, HEXUS.where2buy, HEXUS.right2reply, further reading

Philips says that the 7FF1AW is plug & play compatible with Windows 2000/XP or later and also Linux and Mac OS X or later.

We had no problems under XP and found the 7FF1AW easy to use. It's been well thought out and also offers many useful features. Crucially, it delivers where it really counts - picture quality - and looks to be one of the top performers in its size category.

It's been a real pleasure over the last few weeks, randomly glancing up from my PC and seeing photos I have barely looked at since I took them.

I have almost 7,000 pictures on hard disk and thousands more in albums that I could scan. With the Philips photo frame, some of these have finally seen the light of day. Many others will follow once I buy a photo frame and that's something that I definitely will be doing.

But will the Philips 7FF1AW be on my short-list? Yes, absolutely.


HEXUS Awards

The Philips 7FF1AW delivers great picture quality and is easy to use. Although it's not cheap, it's available at a fair price for the features it offers.

It fully merits a HEXUS Recommended award and that may be upgraded further after we've looked at other comparable products.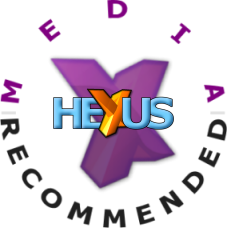 Philips 7FF1AW/05
HEXUS Where2Buy
Amazon UK - £130 - including VAT and free delivery
HEXUS Right2Reply
At HEXUS.net, we invite the companies whose products we test to comment on our articles. If Philips chooses to respond, we'll publish its commentary here verbatim.

You, too, can have your say, of course. Drive over to the HEXUS.community to share your thoughts on this review and on electronic photo frames generally.


HEXUS.links
HEXUS.lifestyle - reviews :: Altec Lansing inMotion iM600 iPod speaker dock
HEXUS.lifestyle - reviews :: Sennheiser personal-stereo headsets - PX10, PMX70 & MX90VC
HEXUS.lifestyle - reviews :: Bose TriPort IE inner-ear headphones
HEXUS.lifestyle - reviews :: Five FM transmitters for iPods and personal players
HEXUS.lifestyle - reviews :: Griffin & Porta-Charge iPod mains chargers
HEXUS.lifestyle - reviews :: iMainGo combi iPod case and speakers


External.links
Philips Digital PhotoFrame home page
Philips 7FF1AW/05 FAQ page
Philips 7FF1AW/05 manual-download page
Day Trips to Europe
About John Hill
John Hill created the UK's first web site dedicated to day trips to Europe, perversely-named DayTripsToEurope.co.uk.

This, in one of his more modest moods, he described as "Utterly brilliant and completely without equal".

John is a technology journalist and comedy writer and has been for over 20 years. He's earned a decent living as a journo but sadly hasn't yet made it big on the comedy scene (nor, in some people's opinions, is he ever likely to!).