Final thoughts and rating
If you already own a Livescribe Pulse, the Echo arguably doesn't offer enough to warrant an upgrade.
And there are plenty of reasons to avoid smartpens altogether; they require recharging on a regular basis, they're bulky in comparison to normal pens, and they're far more expensive, too.
Yet in a period of two years, Livescribe has sold over 400,000 units and there's a good reason why; if you're a religious note-taker, the Echo is the ultimate productivity tool.
The ability to digitally record, archive and share written or vocal notes makes it easier than ever to manage information, and Livescribe's user-friendly implementation ensures a minimal learning curve.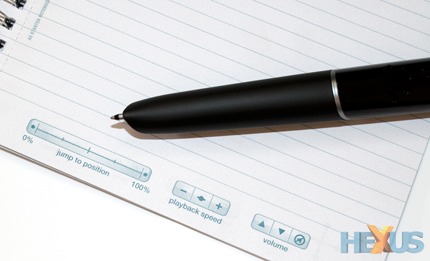 Sure, there's room for improvement - we'd love to see integration with Microsoft OneNote, for example - but the Echo is already excellent at what it does.
Whether you're in a class or a meeting, you'll never miss an important point and you'll be able to digitally remember all of your notes.
The Good
Makes digital copies of everything you write and hear
Notes can be saved, shared and replayed
Intuitive and comfortable to use
Likely to become the talk of the office
The Bad
Requires special paper
Limited number of useful apps
Extensive use necessitates daily recharging
HEXUS Rating

Livescribe Echo
HEXUS Awards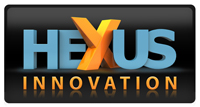 Livescribe Echo
HEXUS Where2Buy
The Livescribe Echo 8GB smartpen can be purchased from Amazon.co.uk at a cost of £179.99.
HEXUS Right2Reply
At HEXUS, we invite the companies whose products we test to comment on our articles. If any company representatives for the products reviewed choose to respond, we'll publish their commentary here verbatim.