Nokia has today announced that it is returning to the mobile phones and tablets business. It has signed an agreement with HMD global Oy (HMD), a newly founded company based in Finland, which will gain an exclusive global license to create Nokia-branded mobile phones and tablets for the next ten years. In turn Nokia will receive royalties. In a simultaneous announcement Microsoft said it will sell its entry-level feature phone assets (which include a factory in Vietnam) to FIH Mobile Ltd., a subsidiary of Hon Hai/Foxconn Technology Group, and HMD Global Oy for $350 million.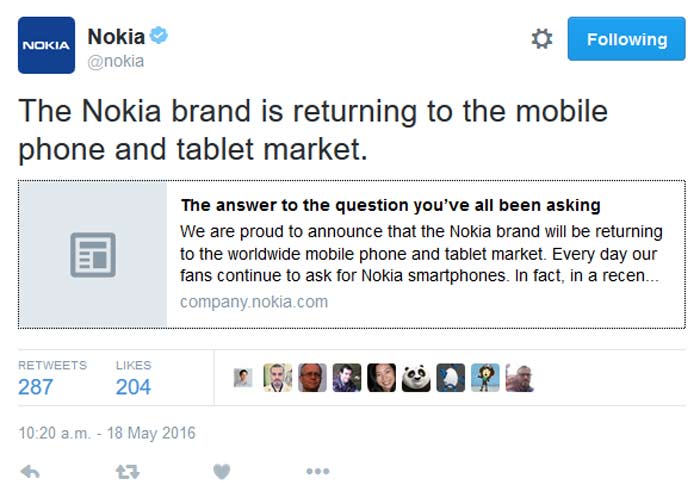 In a business blog post Nokia said that everyday people ask its representatives when it will return to the smartphone business. It says that Nokia still features among the top five considered smartphone brands in current surveys, even though no such devices are available right now.
What OS will these devices use? "The new smartphones and tablets will be based on Android, uniting one of the world's iconic mobile brands, Nokia, with the leading mobile operating system and app development community," answers the Nokia blog post.
Going forward Nokia devices will be manufactured by FIH; operations, control of sales, marketing, and distribution will be looked after by HMD; and Nokia will provide HMD branding rights and IP in return for royalty payments. Basically the design and innovation will be pushed by Nokia but it won't be distributing or making the devices itself. This plan was outlined in a statement by Ramzi Haidamus, president of Nokia Technologies, as follows:
"Today marks the beginning of an exciting new chapter for the Nokia brand in an industry where Nokia remains a truly iconic name. Instead of Nokia returning to manufacturing mobile phones itself, HMD plans to produce mobile phones and tablets that can leverage and grow the value of the Nokia brand in global markets. Working with HMD and FIH will let us participate in one of the largest consumer electronics markets in the world while staying true to our licensing business model."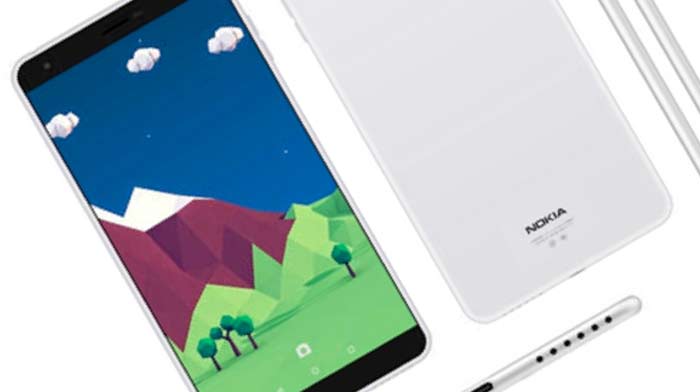 The Microsoft transaction is expected to close in H2 this year so it probably won't be until after that that we see the first crop of Nokia brand Android smartphones and tablets start to proliferate.