HTC is expected to unveil its upcoming One M9 smartphone at MWC on 1 March. However, a week ahead of the official announcement, MobileGeeks spotted an online listing of the company's next gen flagship with lots of juicy details and images.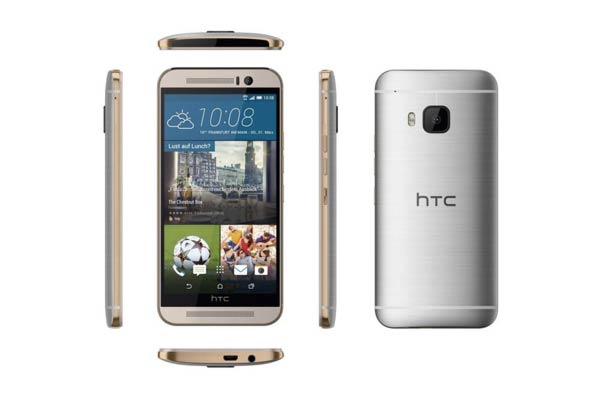 Cyberport, a German retailer provided a full set of specifications and press images in addition to a price tag of €749 (£550). The press images are very similar to the spy photos leaked from last month, showing off an overall aesthetic very similar to last year's model with an aluminium unibody design and prominent front-facing BoomSound speakers above and below the 5-inch 1080p display.
Although the pages have now been pulled by the retailer, the specs listed were mostly in line with expectations. The M9 will be powered by a 2.0GHz octa-core Qualcomm Snapdragon 810 chipset with 3GB of RAM, and will include 32GB of storage with microSD card support. The handset is said to run Android 5.0 Lollipop along with a new Sense 7 software skin and have a slight bump in battery capacity from the previous model, up to 2,900mAh.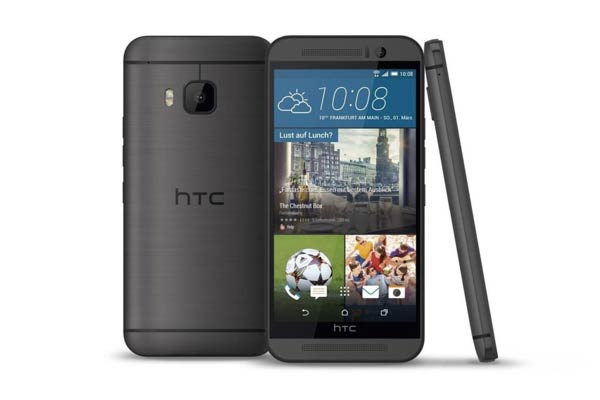 HTC has decided to move the Ultrapixel sensor from the rear of the phone to the front, replacing the main shooter with a new 20MP sensor that protrudes slightly from the phone's body. This seems to be the most significant difference between the new flagship and its predecessor. The images indicate that the handset will be available in two colour options, although no release date was shown. However, going with HTC's past tradition, it is likely that the device will go on sale immediately after launch.
T-Mobile Galaxy S6 teaser
Unlike HTC, Samsung seems to be doing a good job of keeping its Galaxy S6 carefully veiled in mysterious shadows. T-Mobile's Galaxy S6 teaser page has recently gone live, showing just enough of the phone's design to remove any big surprise at the unveiling, thinks ArsTechnica.

The teaser confirms that we can expect a curved screen featured on the upcoming flagship, which looks to be shallower than the one found on the Galaxy Note Edge. Expectations are that the handset is to sport a curved screen which covers the front, left and right edges. It will be interesting to see how that grippy part of the screen works in practice, no doubt Samsung will let us in on its revolutionary usefulness at the Galaxy Unpacked event.