Last month HEXUS reported on the leaked plans for the Samsung Galaxy Note10 launch. That report has proved to be correct, as the official invitations for the Samsung Galaxy Unpacked 2019 event on 7th August have been sent out, and there's a blog post on the official Samsung News site about the upcoming event too.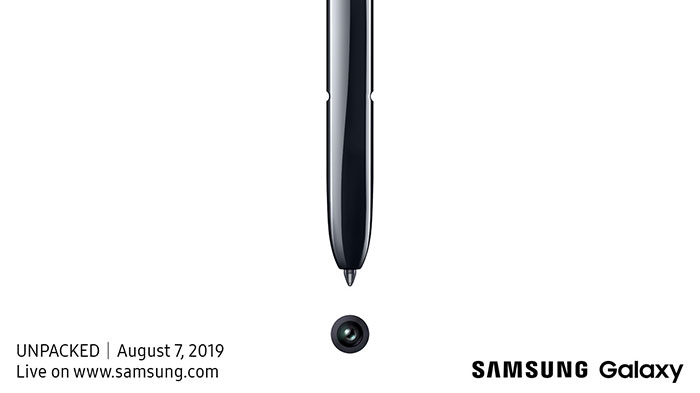 Currently Samsung is still playing its cards close to its chest with regard to the Note10, if that is what it will be called. The official news blog post is minimal in content and the embedded video, as reproduced above, isn't very informative. In the video above you see someone draw a circle using an S Pen and then that circle morphs into what looks like a smartphone camera lens. That's it. Though with any Note launch the emphasis is on what the extra functionality the S Pen can deliver, the video hints at some innovation or refinement with regard to taking photos with this smart device.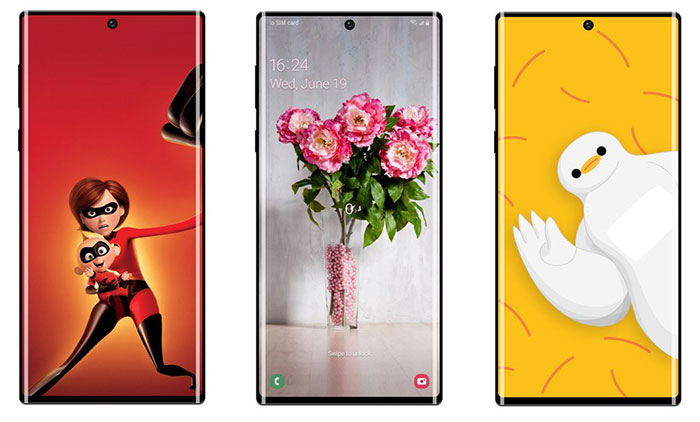 In our previous report we looked over the latest Note10 rumours and leaked photos. Some think there will be a standard Note10 and a Note10+ device, with screen diagonals of 6.3-inch and 6.75-inch respectively. Leaked images suggest a rolled-side-edges Infinity-O display with a single centralised selfie-cam cut-out will be used in both instances. Improvements and refinements will abound, but there is some concern about whether Samsung will do away with the 3.5mm headphone jack and whether it will be a 'buttonless' device.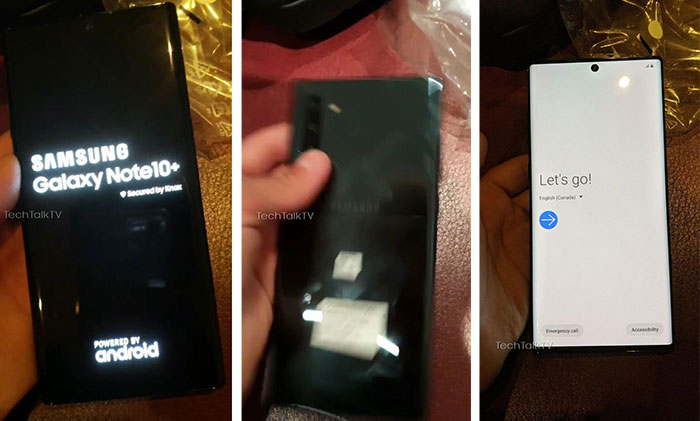 Some of the newest Galaxy Note10 'live' images from TechTalkTV.
Samsung Galaxy Fold issues embarrassing, says company CEO
In a recent meeting with The Independent and several other media organisations in Seoul, South Korea, Samsung has explained how the Galaxy Fold technical problems occurred, and revealed the current status of Galaxy Fold.
Samsung Electronics CEO DJ Koh was very candid in admitting that the launch "was embarrassing," and he admitted personal responsibility by adding "I pushed it through before it was ready."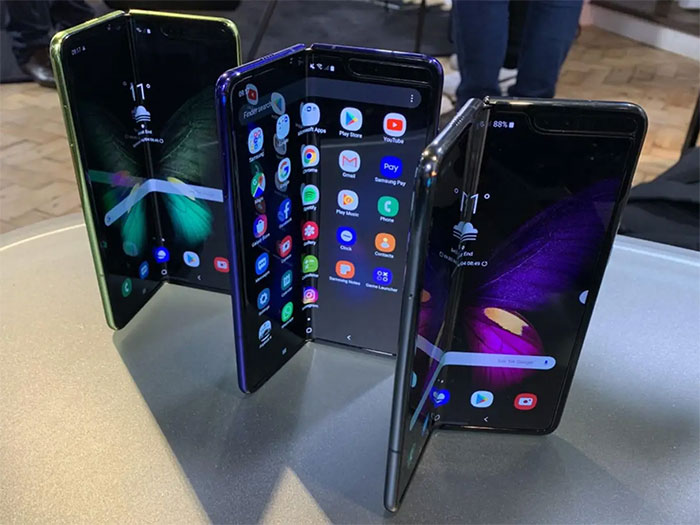 Koh says that Samsung is well on the way to making good on its mistakes and noted that "We defined all the issues. Some issues we didn't even think about, but thanks to our reviewers, mass volume testing is ongoing". Only a handful of review units got into the wild, so this time Samsung managed to avoid a costly and even more embarrassing recall program. Also one must remember that at least this mistake didn't present any physical danger to end users.
When can we expect to see the Galaxy Fold ship? Koh still won't name a date. "In due course," he told the media outlets gathered in Seoul. "Give us a bit more time."