Samsung has emailed HEXUS to say that it will be making the Samsung Galaxy S10 5G available in the UK starting from 7th June. Earlier in the week we heard that Vodafone would be launching its 5G network in seven cities on 3rd July and the new Samsung Galaxy S10 5G will be available via this network, as well as from EE, and direct from Samsung Experience Stores. If you are really keen to make sure you can grab a Samsung Galaxy S10 5G at launch, then it will be possible to pre-order via the three outlets mentioned above, from 22nd May (next Wednesday).
If you remember back to the S10e, S10, and S10+ launch event, back in February, we were provided with some details of the Samsung Galaxy S10 5G too. The most important thing for buyers to note that other than the 5G connectivity, the newest member of the Galaxy S10 family will be the largest. Yes, it doesn't share the 6.1-inch screen of the regular S10, or the 6.4-inch of the S10+, the new Samsung Galaxy S10 5G sports a 6.7-inch Dynamic AMOLED 'Infinity-O' display, which is the biggest ever to appear on an S-series smartphone. Samsung says that this large screen will be perfect for streaming dazzling HDR10+ content to.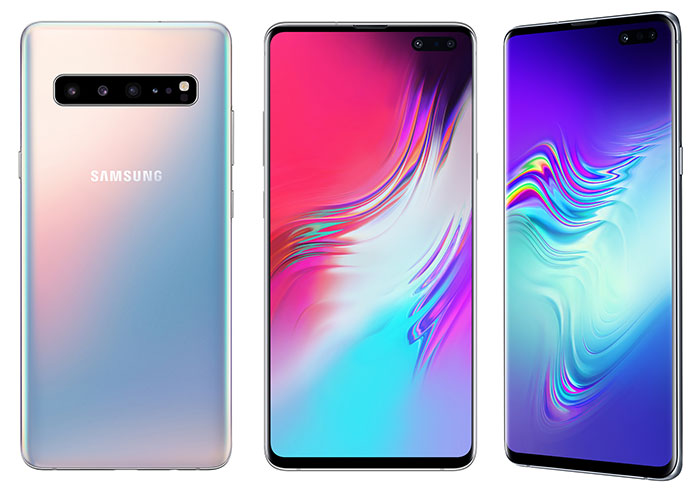 As well as sporting the biggest screen and fastest (5G) connectivity in the range the Samsung Galaxy S10 5G pushes the boat out further with its Quadruple Camera with Dual OIS and ToF camera, and the biggest battery of the series (4,500mAh). Some slight drawbacks are that the Galaxy S10 5G is a single-SIM device, doesn't offer a micro-SD slot, and is of course the largest (77.1 x 162.6 x 7.94mm) and heaviest (198g) member of the S10 family. A full comparison table featuring the Galaxy S10e, S10, S10+, and S10 5G is available towards the end of this official Samsung press release. There is a similar S10 family comparison available via the official product pages.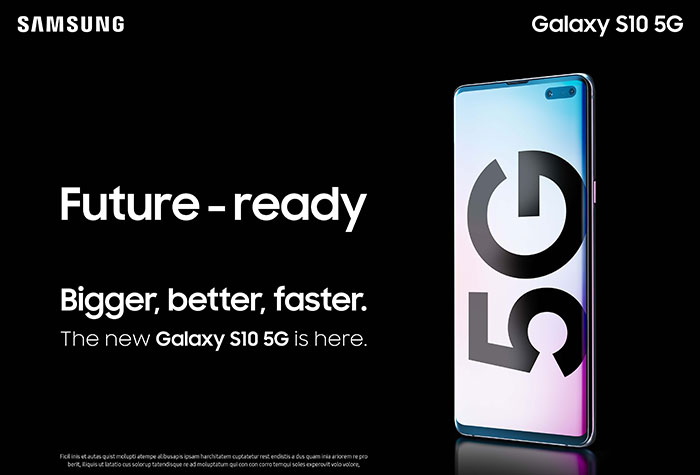 As mentioned in the intro, the earliest date we know that 5G connectivity will be available in the UK is 3rd July, with Vodafone. This Samsung news indicates that EE will be opening up its 5G network in a similar time frame. I have seen similar news of the Samsung Galaxy S10 5G coming to other places in Europe in June, such as France, Germany, Italy, Spain, and Switzerland. Meanwhile, over in home market South Korea, the phone has already been subjected to price cuts…