Nokia's next flagship was scheduled for a 2018 release but has now been pushed back to 2019 to coincide with the MWC 2019 show, according to a Phone Arena report. The story is that HMD Chief Product Officer Juho Sarvikas decided that the Nokia 9 required further refinement before it got released, and this has pushed the timeline to early 2019.
Last year a similar thing happened with the Nokia 8 Sirocco. This flagship device was originally scheduled for a late 2017 relapse but Sarvikas decided the device was "not quite ready for announcement," prompting the unveiling to be delayed until MWC 2018. Thus it looks like history repeats itself - but a timely launch plagued with glitches and bugs is probably worse for PR / device sales than a delay of a few months.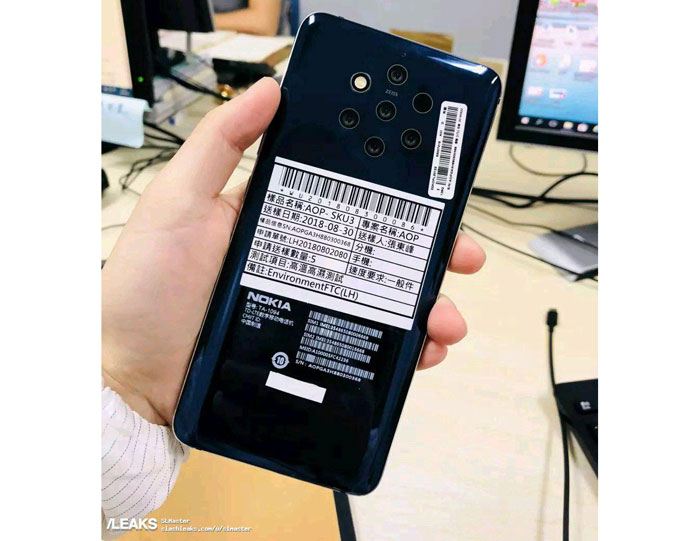 Rumours are swirling around that the recently leaked images were the result of some HMD employees being annoyed about the delay. Recently YouTube's Concept Creator created an animation based upon the leaked images, which you can see embedded below.
We have a few more details from various sources, about what the Nokia 9 will deliver in terms of specifications. Most reports say that this phone will come with a very narrow bezel display (no notches), with a Qualcomm Snapdragon 845 inside, and the innovative penta-lens Zeiss optics packing camera system around the back. Obviously, specs could change between now and Feb 2019.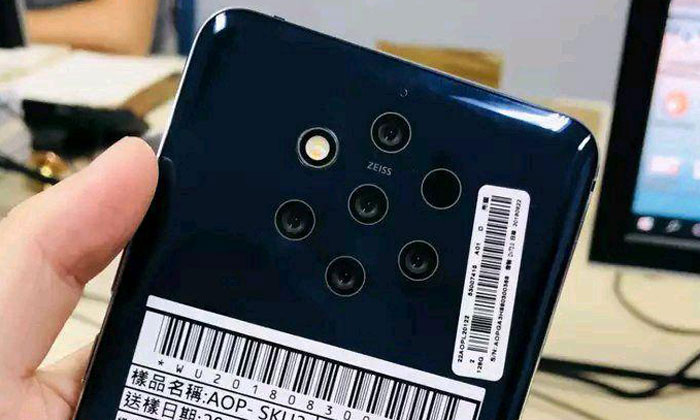 What sets this smartphone apart from the crowd is obviously the camera system and it is important for this to work slickly and efficiently for reviewers to be delighted with it at launch. We don't have firm information about what each lens does but it would be likely that they provide different focal lengths (zoom levels) and there could be a mono/depth sensing lens there too. On the upper left of the array is a dual-tone flash, and the source report site suggests that the dark circle across from it is just a dummy feature for design balance. (But wouldn't a black light flash be cool?)
In related news, HMD now has a chance to revive PureView and re-unite it with Nokia smartphones, as in late August it acquired this trademark from Microsoft.