It sounds like something Rocky Balboa might undertake six weeks prior to an encounter with Apollo Creed, but nope, the One Hundred Push Ups training program is designed specifically for your average Joe.
"If you're serious about increasing your strength, follow this six week training program and you'll soon be on your way to completing 100 consecutive push ups," says the website, hundredpushups.com.
The six-week program offers various effort levels depending on your fitness, which in turn is determined by a preliminary push-up test. There are details on the push-up exercise itself, and reasoning on why you might want to do it. Once you begin, you'll find that the well-detailed training routine progresses gradually with the aim of getting you to 100 by the end of your six weeks.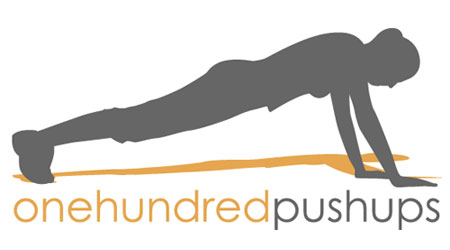 We're not so certain it's an entirely good idea to be focusing so strenuously on one particular exercise, and those with bad backs may want to look away now. Indeed, even the hundred push-ups website advises users to get clearance from a doctor first.
Nonetheless, if you're feeling healthy, and fancy the idea of being able to do way more push ups than your mates, head on over to hundredpushups.com and get started. If you do decide to give the program a whirl, we'd love to hear how you get on in the HEXUS.community forums.
Official website: hundredpushups.com