HEXUS is covering the Intel Developer Forum - an event that evangelises Intel's vision for the coming six months - that's being held in Shanghai, China, this week.

Intel, it seems, is keen to extend China the warmest of welcomes, seeing it, along with India, are two in-the-making superpowers that can generate significant revenue streams in years to come - from research centres of excellence through to world-leading production facilities.

Last year, Intel held an IDF in Beijing, China, with the event suitably sycophantic in nature. This year, the economic powerhouse, Shanghai, gets the nod, and we expect to see senior Intel executives egregiously eulogise the wonders of modern-day China. There will be some tech-related talk in there, too, of course.

Anyway, segueing with no apparent motive to an unrelated topic, trusted hacks are being put up in the Sofitel Hotel in Pudong, some eight kilometres out of town. Now, Shanghai's nascent skyline may be beginning to resemble the likes of Hong Kong and New York, but taxis remain wonderfully cheap and entertaining.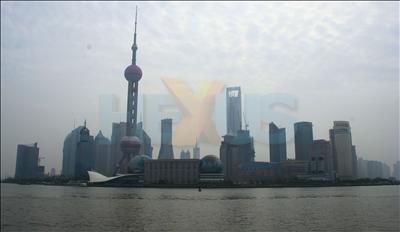 For example, take the eight-km ride into town and it'll cost you around £1.50 ($3). That princely sum will also include - free-of-charge, evidently - a near-death experience involving possible twenty-five-vehicle pile-ups at every juncture. Your normally obsequious driver, on seeing Westerners enter his cab, may subject you to some truly cringe-worthy music, absolutely refuse to run on the meter, and could draw your attention to point two on the passengers' notice.




'Psychos and drunkards without guardians are prohibited to take the taxis'.

Yes, indeed. Presumably psychos (and how would they define one?) and drunkards are absolutely welcome with guardians in tow. How wonderfully Engrish (sic).