Lyon supporters really are the 12th man
Manchester United's Portuguese-winger, Cristiano Ronaldo, seems unstoppable at times and during last night's Champions League fixture between Lyon and Manchester United, the Lyon supporters came up with their own solution to try and quieten the winger-supreme.
So, how do you stop Ronaldo in his tracks? The answer, laser beams. According to Manchester United, Ronaldo was the victim of a 'laser attack' prior to kick off at Lyon's Stade de Gerland stadium.
The laser-ing occurred during the pre-match warm-up and United's manager, Sir Alex Ferguson, says: "We reported the matter to Uefa before the game. We noticed it in the warm-up and they (Uefa) are aware of it."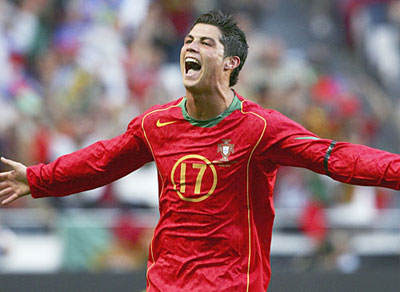 Ronaldo was quiet by his standards during last night's match but were laser beams really to blame? The trouble with these things is that they can become quite contagious, we can probably expect to see laser shows at more football matches in the near future.