Time to get tossing and bring out the Aunt Jemima
First of all, Shrove Tuesday (more commonly known as Pancake Day) is the day after Shrove Monday and before Ash Wednesday, the beginning of Lent.
Traditionally, Christians have believed that Lent commemorates Jesus' 40 days in the wilderness and Christians marked this period by fasting. In order to rid themselves of rich ingredients such as eggs, milk and sugar, what better way than to make pancakes the day before Lent begins? Hence, Pancake Day!
Around the globe, Shrove Tuesday is celebrated in various different ways. In areas such as New Orleans in the USA and Rio de Janeiro in Brazil, the occasion is marked by Mardi Gras, a carnival celebration. In Iceland, the day is known as Sprengidagur which translates to Bursting Day and is celebrated with the eating of salt meat and pies.
In modern times however, and particularly in the UK, the day revolves around one key purpose; the creation and consumption of many a pancake.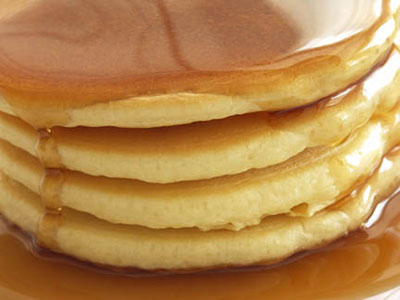 Pancakes, a type of flatbread, are prepared from a sweet batter often consisting of three main ingredients; flour, eggs and milk. Though pancakes vary in shapes and sizes around the globe (Americans tend to prefer them thicker than we Europeans), you'll be hard pushed to find a pancake that isn't delicious.
The pancakes themselves however aren't enough. They need a little topping which traditionally comes in the form of lemon juice and sugar. Today, that traditional topping seems to have been largely replaced by Maple Syrup, of which Aunt Jemima's is my absolute favourite brand.
Those of us who're a little more adventurous may prefer a little fruit with your pancakes, my personal favourite being strawberries. Though pancakes tend not to be the healthiest of options, they do for some happen only once every year, it wouldn't therefore be too naughty to spoil yourself with a rashon or two of bacon to go with it.
Will you be making pancakes today? If so, share your recipes and serving suggestions with us in the HEXUS community.
Useful links
Pancake recipes from the BBC