Sky announced late last month that is web-based TV service - Sky Player - would be made available to users via Freeview boxes and web-connected TVs.
However, if the initial partnership agreements with manufacturers Cello and 3View left you wanting, the broadcaster has today followed up by announcing a similar deal with popular set-top-box manufacturer Humax.
As part of the deal, Sky Player will be launched across Humax's range of web-enabled Freeview HD receivers. There's only one such receiver at this point in time of course - the HD-FOX T2, pictured below - but Sky adds that Humax's Freeview HD PVR will following in "the coming months".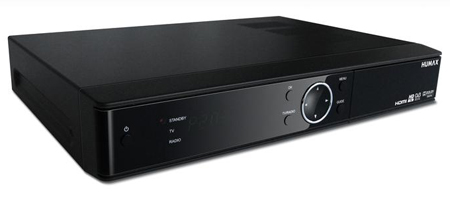 Sky's decision to bring its programming to third-party receivers allows new customers to subscribe to Sky's range of channels without a minimum contract term and installation fees. A range of Sky Player TV Packs are available, with prices starting at £15 per month for the basic Entertainment Pack, and rising to £41.50 for Sky's premium Sports and Movies pack. Unlike its Sky+ residential services, Sky Player does not carry an annual contract.
Existing customers are able to access Sky Player content based on their product subscriptions, and will also have the option to use a third-party receiver as a multi-room solution.
Sky Player, first launched in 2008, uses Microsoft's Silverlight technology as its delivery platform and is already available via a wide range of other hardware partners. In addition to the primary web-based interface, Sky Player was made available via Microsoft's Xbox 360 games console in October 2009 and has since been integrated into Microsoft's flagship desktop operating system, Windows 7. The service is also available to Mac computers and Fetch TV set-top receivers.