We fell in love with Wall-E when Disney Pixar debuted its first trailer, so much so that the animated adventure made its way up to the fourth spot in our 10 must-see movies of 2008.
Even with our high expectations, we hadn't anticipated the movie being dubbed as one of the greatest of all time. Yep, Wall-E is said to be just that good.
Though not the most scientific of movie-scoring systems, users at IMDB have given Wall-E a surprisingly high rating. After its US opening weekend, Wall-E received some 5,300 votes and claimed the #9 spot on IMDB's top 250 films of all time.
However, as more votes come in, that rating generally drops. Not so with Wall-E, it has now received over 13,000 votes and climbed up to #6 on IMDB's top 250! That puts it above Schindler's List and The Empire Strikes Back.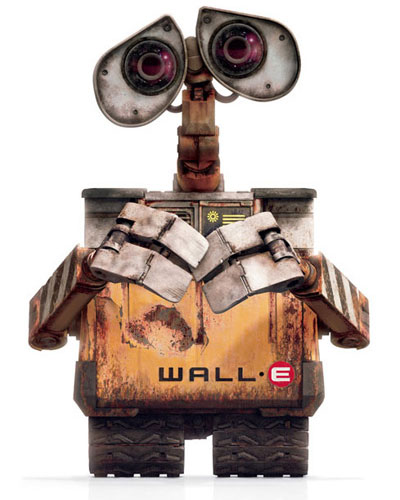 As stated earlier, IMDB's rating is by no means definitive, but breaking into its all-time top 10 is notoriously difficult and Wall-E's achievement should be noted.
IMDB users aren't the only ones to be praising Pixar's latest effort, either, here's a snippet of various reviews:
"This is getting to sound like a broken record: Pixar Animation Studios has just topped itself, again" - Kirk Honeycutt, Hollywood Reporter.
"Daring and traditional, groundbreaking and familiar, apocalyptic and sentimental, Wall-E gains strength from embracing contradictions that would destroy other films" - Kenneth Turan, Los Angeles Times.
"It works; this is Pixar's most enthralling entertainment since Nemo" - Richard Corliss, TIME Magazine.
"It is, undoubtedly, an earnest (though far from simplistic) ecological parable, but it is also a disarmingly sweet and simple love story, Chaplinesque in its emotional purity" - A.O. Scott, New York Times.
Wall-E reaches UK theatres on July 18th, and this one's a must-see.