An interesting new 360 degree photography product is on Kickstarter now. The Zcapture system is a combination of hardware and software which is meant to make the process of creating 360 degree product animations simple and quick. The project starter, Jared Bouck, says you can go from product in hand to a 360 degree version on your website within 15 minutes. Bouck describes the Zcapture system as an open-source project as it "can be modified, hacked or customized to fit individual needs".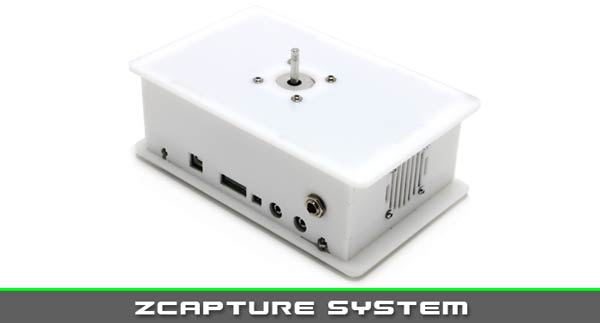 The Zcapture Kickstarter has 54 days to go and has achieved $6,500 of funding pledges with a target of $46,000. The project aims to create a "low-cost, high-quality product" which provides quick and easy 360 degree product visualisations. Bouck believes that "360 Degree content is proven to present your products in a way that increases visitor stay lengths and conversions" and runs a business providing such imagery. His client list includes the likes of Reebok, Foster Grant and Xi3 (makers of the Piston).
So what do you get in a Zcapture system? The hardware is a rotating platform which has a number of ports and interfaces to facilitate its control. Bouck informs us that this hardware has been revised several times and it is reliable, strong and robust while still staying cost-effective. The hardware can optionally work without any connections or be completely controlled via a connection with your computer and the Zcapture software - offering a flexibility in working to suit the end user.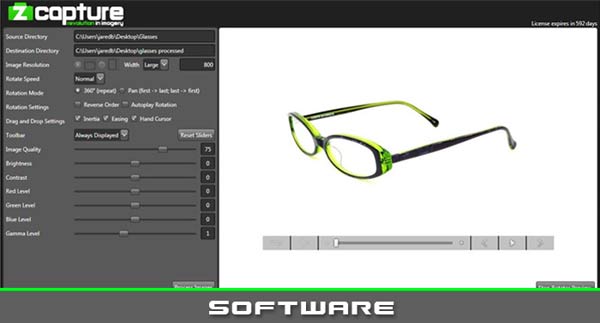 The Zcapture software suite is said to be a "professional tool to give everyone the ability to create exceptional 360° product photography for the web". The software includes edit, crop, re-size, customize, preview, export, and upload functionality and is designed to be intuitive to use. Zcapture software suite offers both simple editing tools for beginners and advanced controls for experts and professionals. Hardware buyers get lifetime free software updates.
In addition to your Zcapture hardware and software bundle you need a certain amount of your own equipment to use the system. Zcapture will work with "most SLR cameras that support a external shutter control". Here is the current compatibility list. The Kickstarter project includes stretch goals to support more cameras and even an IR header for using some compact cameras. In addition to your Zcapture and camera you will need a backdrop and lighting setup for your basic 360 captures.

Kickstarter backers can choose funding levels which include more components of this 360 degree capture system. To start with, for $100 you can get the software only. For $150 you can get the 'mini Zcapture system' which includes a smaller, 100 per cent USB powered, platform (shown above) as well as the software. For $690 you can get a ready to run built and tested full sized Zcapture system with aluminium carry case and dual softbox lighting kit and stands.