Ford has announced that it will no longer offer multi-disc CD changers in one of its most popular consumer vehicles; the Ford Focus.
The decision to scrap the once popular feature has been accredited to the continued decline in physical CD sales, with Ford pointing out that digital downloads now account for 98 per cent of all single sales.
Commenting on the transition from optical to digital media, Sheryl Connelly, global trends and futuring manager at Ford, said: "In-car entertainment technology is moving more rapidly than almost any other element of the vehicle experience. The in-car CD player – much like pay telephones – is destined to fade away in the face of exciting new technology".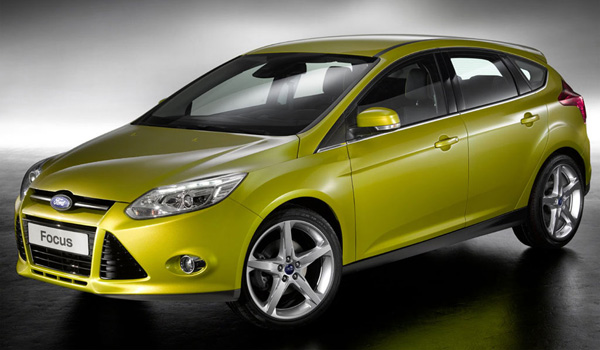 While the single-slot CD player will continue to be offered in Ford vehicles "while there is demand", the company states that "customer preferences will lead us quickly into an all-digital approach to in-car audio entertainment".
According to the manufacturer's internal sales figures, 95 per cent of buyers of the all-new Focus have opted to equip the car with an auxiliary jack for connecting portable audio devices in addition to the now-standard USB port.
Looking beyond physical storage devices, Ford will in 2012 introduce Ford SYNC across a range of models. The new system, designed to cater to "tech-savvy customers" will offer multiple USB ports, an SD card slot, RCA inputs and Bluetooth connectivity. The company suggests that its SYNC system will enable users to connect mobile broadband dongles, allowing for the creation of a Wi-Fi hotspot that will in turn provide on-the-go access to cloud services such as Apple iCloud, Amazon Cloud Drive and Google Music.
The move away from optical media appears to be the next logical transition for in-car entertainment, but drivers such as myself who view the car as the last safe haven in which to enjoy their CD collection may need some convincing. Would you be willing to trade USB ports or cloud connectivity for your in-car CD player? Share your thoughts in the HEXUS community forums.