Google has revealed that it is actively testing cars that can drive without any human interaction.
The vehicles, developed by Google engineers, may sound like a futuristic dream but are very much a reality. The cars have already been tested on roads in the United States, weaving their way through traffic to log over 140,000 autonomous miles.
To date, the automatic cars have navigated San Francisco's famed Lombart Street and Golden Gate Bridge, they've driven between Google's Mountain View and Santa Monica offices, and they've circled around Lake Tahoe.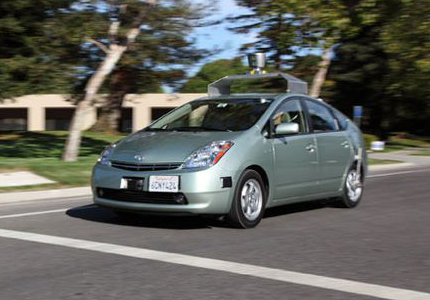 Google's automated car, generally a modified Toyota Prius, features rotating cameras on its roof, radar sensors on the front and rear bumpers, and a laser range finder that allows it to "see" other traffic. Using the added technology, the car is able to navigate detailed maps of the road ahead.
"This is all made possible by Google's data centers, which can process the enormous amounts of information gathered by our cars when mapping their terrain," said Google software engineer Sebastian Thrun.
The software giant is hoping its ambitious project will fundamentally change the way we use cars by preventing traffic accidents, reducing traffic and cutting carbon emissions.
Statistics from the World Health Organisation reveal that over 1.2 million lives are lost on the world's roads each year. Google claims its self-driving car "has the potential to cut that number, perhaps by as much as half".
The technology, however, is years from mass production, and Google's current trials are focused on "safety and efficiency". All of the company's automated cars currently operate only on routes that are first driven and mapped by a driver in a conventional car.
"By mapping features like lane markers and traffic signs, the software in the car becomes familiar with the environment and its characteristics in advance," said Mr Thrun.
Even so, the automated cars aren't unmanned. A trained safety driver is always behind the wheel ready to take over, and a trained software operator is in the passenger seat to monitor the software. Local police are also informed before any automated car sets off.
Videos capturing the cars in action have already surfaced on the web as both automative and technology enthusiasts race to get a glimpse of what could be the car of the future.