With smartphones soaring in popularity, you might have been counting the days for dedicated sat-nav solutions.
Don't be too hasty, though, as this year's CES is signalling a trio of trends; connected user experiences, 3D TVs and advanced in-car technology.
For the latter, Pioneer is upping the ante as far as double-DIN head units are concerned with the introduction of its AVIC-X920BT.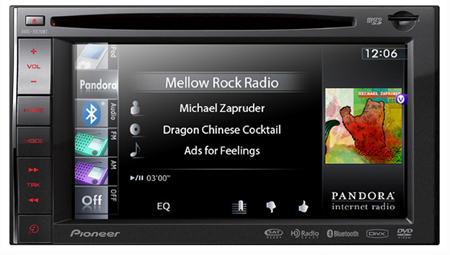 Priced at a lofty $1,200, it's a navigation system that targets the car-tuning enthusiast, and it's armed with a bevy of enticing features - none more so than support for Internet radio via Pandora.
With support for thousands of web-based radio stations, it provides an almost limitless selection of tracks whilst in the car, but there is a proviso. Pioneer's head unit doesn't offer any form of built-in web connectivity, and Pandora's services are only available when the AVIX-X920BT is tethered to a smartphone or other device with a mobile data connection.
There's 4GB of flash memory onboard, a 6.1in WVGA touchscreen display, a 3D graphics accelerator, built-in Bluetooth, USB connectivity and support for DVD playback and HD radio.
Pioneer's mapping is provided by TeleAtlas, and a revamped user interface is chock-full of finger-friendly features. For the eco-friendly driver, there's also an Eco display that lets you know how efficiently you're driving - presumably by taking into account your speed and acceleration.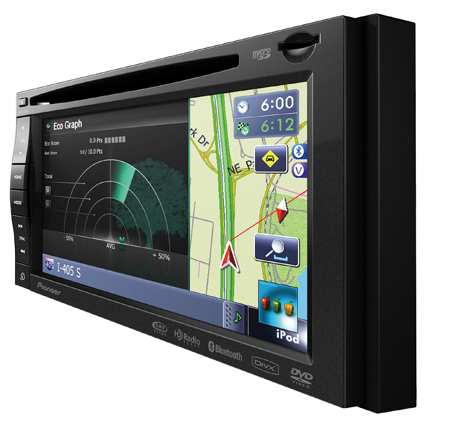 There's no mention of a UK model, but Pioneer's AVIX-X920BT is set to hit U.S. roads in March 2010.