The CES isn't all about PCs of course, it is a showcase for the consumer electronics industry that happily currently includes lots of PC tech but there are many other personal tech industries represented like audio, TV, home gadgetry and so on. Other shows concentrate on mobile and automotive so attract lots of launches in those categories but some are still shown off at the CES. A case in point is Hyundai, which today showed off a four wheeled vehicle that, as well as rolling in the expected manner, can walk and climb if the terrain requires.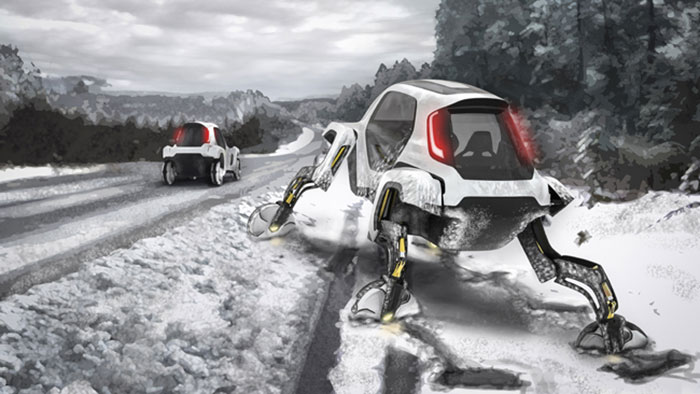 Thankfully, a picture saves a thousand words and a video even more, so I don't have to describe the articulation of this spidery legged Hyundai Elevate. However, it is worth mentioning that according to Hyundai the Elevate can walk "in mammalian and reptilian style gaits for omnidirectional motion".
The Elevate was created using a combination of Hyundai's latest EV technology with the power of robotics. "Elevate has the ability to take people where no car has been before, and redefine our perception of vehicular freedom," said David Byron, design manager, Sundberg-Ferar, the company which has worked with Hyundai Cradle on this project for the past three years. Giving an insight about possible Elevate applications Byron said "Imagine a car stranded in a snow ditch just 10 feet off the highway being able to walk or climb over the treacherous terrain, back to the road potentially saving its injured passengers – this is the future of vehicular mobility".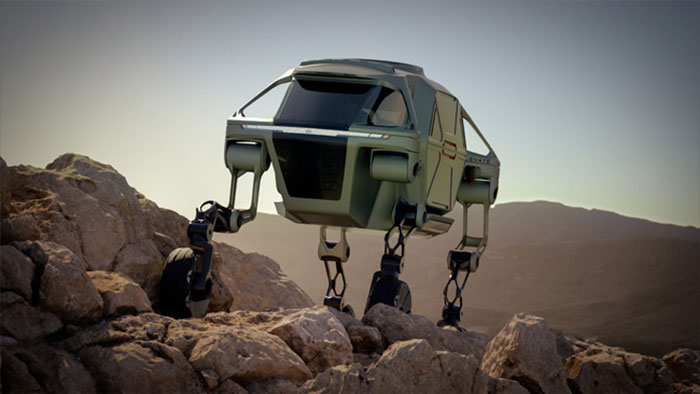 Hyundai says that the Elevate can drive at highway speeds like a conventional car. When required it has the capability to climb over a five foot tall wall, step over a five foot gap, and achieve a 15 foot wide track width. All the while passengers in the vehicle chassis remain completely level. Walking on its legs the Elevate can move at approx 5km/h. For advanced manoeuvres the vehicle's 'legs' can move with five degrees of freedom to tackle the most rugged and uneven terrain comfortably.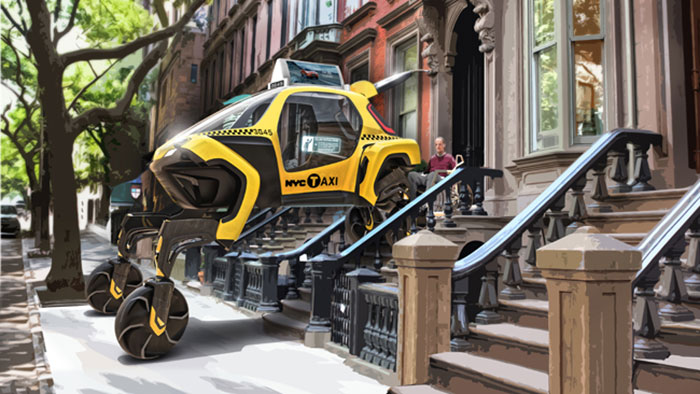 Below you can see an embedded video of a working Elevate chassis prototype in action, from the CES.
#Hyundai amazes #CES with the #Elevate 'walking' car pic.twitter.com/sHRPUojLVX

— Ruptly (@Ruptly) January 8, 2019