ADigit's gogogmedia promises to do what the Slingbox is famous for and then some.

Based on the same premise of hooking it up to your home network and to an entertainment source (Sky box, for example), gogogmedia lets you watch your favourite programs on your laptop or monitor.

And, when it's hooked up the internet, you're able to access your content anywhere around the world.

In addition to offering the same functionality as a Slingbox, the gogomedia Light also provides internet gateway access - with firewall and QOS (Quality Of Service) traffic-scheduling - to any device connected to the LAN port.

The product will be available in a number of flavours. Should you opt for the 'security version' (OCN-551LS or OCN-551PS) then a sensor can be connected which, if tripped, will activate recording to attached USB storage of the desired video input - composite, S-video or TV - for a user-specified time. Normally, this would be used in conjunction with a security camera attached to the composite or S-video inputs.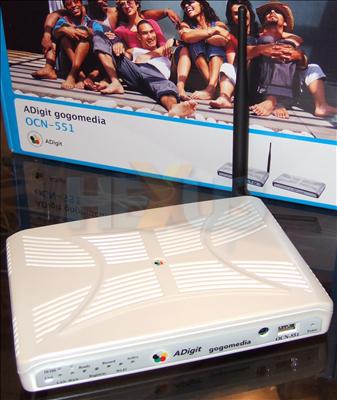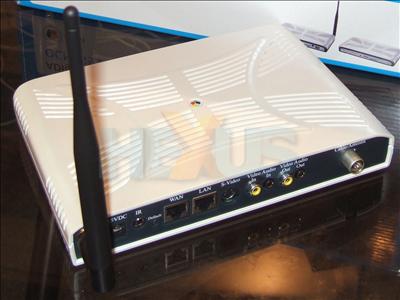 The gogomedia Pro offers even more extra functionality.

As well as providing wireless access to live TV on your laptop or desktop PC, it also acts as a wireless access point and personal video recorder (PVR).

There's no integrated storage, so a stick drive or hard drive must be attached to the USB port on the front of the unit to carry out PVR time-shifted recordings.

A little disappointingly, the TV tuner is analogue-only and the video output is composite - there's no option for S-video, RGB or component.

Interesting products from ADigit, nonetheless.