Improved sensitivity, lower power consumption and reduced heat output are the benefits that Animation Technologies claims for its latest LifeView TV tuner cards - courtesy of Philips' new chipset.

Unusually, the range includes five internal cards with PCI-E interfaces, three targeted at Europe and two designed to work with ATSC - the digital television standard that's replacing NTSC in the USA and Canada and has also been adopted in Mexico and South Korea.

All five FlyTV Express X1 cards are said to be certified for Windows Vista (32-bit and 64-bit) and XP Media Center Edition.

Base model in the European trio is the LR825NTX with a single DVB-T tuner. Next up is the LR825NXF with a single analogue tuner (TV and FM radio) plus video-in.

Top dog is the LR825NTF with a single DVB-T tuner, an analogue tuner (TV and FM) and video-in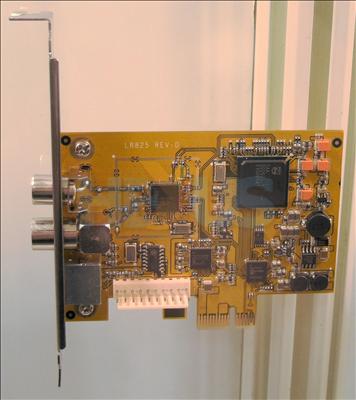 The ATSC cards are the LR827NUX, with a single ATSC tuner; and the LR827NUF with ATSC, analogue NTSC TV and FM radio and video-in.

Most firms making TV tuners for laptop PCs opt for a USB-stick design and, though there are such LifeView products, the company is also offering strong support for the new ExpressCard interface. It's showing a large spread of FlyTV Express models (the M5 series) using the wider 54 interface, plus others (M3) using the more compact 34 slot.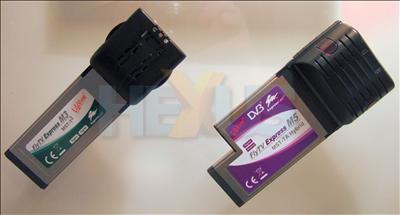 The M5 products cover almost every eventuality we can think of - apart from satellite - and all five models listed below are said to be compatible with Vista (32-bit and 64-bit) and XP MCE.



LR834NTX - 1 x DVB-T
LR834NXF - 1 x analogue + FM, video-in
LR834NTF - 1 x DVB-T, 1 x analogue + FM, video-in
LR834NUX - 1 x ATSC
LR834NUF - 1 x ATSC, 1 x analogue + FM, video-in


Also covered by the M5 family is compatibility with DMB-TH (Digital Multimedia Broadcast-Terrestrial/Handheld), the digital terrestrial standard adopted by China and intended to be suitable for use even with portable devices.

Animation Technologies was the first company to produce a DMB-TH product and at COMPUTEX is showing a new pair of DMB-TH ExpressCard tuners in the M5 range, each compatible with Vista 32-bit and 64-bit and featuring a 54 interface:



LR836NDX - 1 x DMB-TH
LR836NDA - 1 x DMB-TH, 1 x analogue, video-in


We were unable to discover anything about availability or pricing but our expectation is that the new PCIe and ExpressCard products will be highly competitive and on sale - distribution allowing - very soon.