Samsung recently announced a set of new content offerings for its Smart TV range. The enhancements will be showcased at the IFA 2014 show in Berlin starting from 4th September, including a roster of several gaming apps.
Games for your Smart TV
The South Korean tech giant is debuting three new game titles in its Smart TV Games Panel, first unveiled in January at CES, which include:
Need for Speed Most Wanted – one of the most popular racing games on the market, released by EA, it boasts fast cars, crisp graphics and so-called true-to-life scenarios.
Real Football 2014 – a football simulation game from Gameloft, featuring improved graphics and animations, while offering users the ability to create, play and manage football players and teams.
Golf Star – another "true-to-life" game, this one is a golfing experience from Com2us that features realistic graphics, techniques from golf pros and a simulation powered by real physics-based gameplay.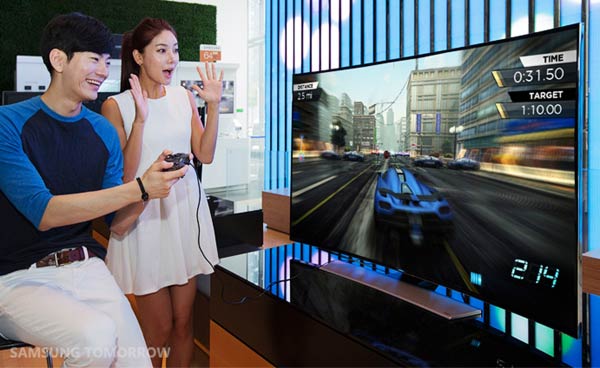 Console not required
In addition, Samsung is also adding Skype video call services with HD support and group chat for Smart TV models with built-in cameras. Skype was among the first Smart TV feature apps on the market so it's good to see it updated to keep up with the times and facilities available on other platforms.
"At Samsung, the television is more than just a screen – it is a window to the world, providing new experiences, new discoveries and new possibilities," said Won Jin Lee, Executive Vice President of Visual Display Business at Samsung Electronics. "Samsung customers will be able to enjoy even more entertaining and easy-to-use content on the Samsung Smart TV."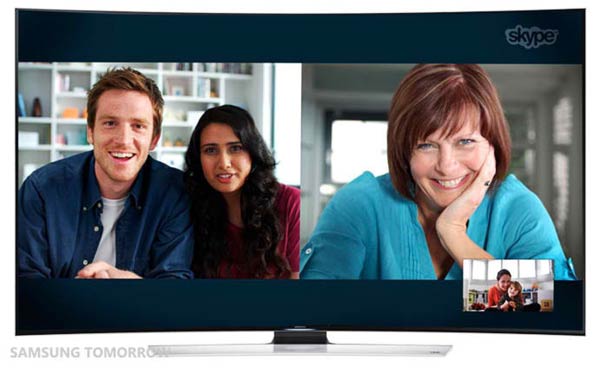 Friends and family can interrupt your TV watching bliss with Skype calls
The content expansion will probably benefit Samsung by making its Smart TV range more appealing to those who would rather not connect yet another box or mobile device to their living room setup. Users will be able to use their Samsung Galaxy devices as a gaming controller or the company's Gamepad and Smart Control. The Smart TV games expansion is interesting as it could make various casual gaming platforms and Android TV style boxes redundant.