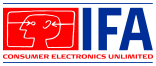 JVC was busy proving once again how much new tech can be shoe-horned into a small package - and perhaps giving its own DV tape division something to worry about.



The company's ultra-compact Everio GZ-MG505 is a standard-definition three-CCD camcorder fitted with an internal 30GB hard disk. The camcorder uses one 1.33 megapixel CCD for each primary colour and combines their outputs into the final image. And, with pixel-shift technology, the three CCDs are said to produce stills of 5 Megapixel resolution.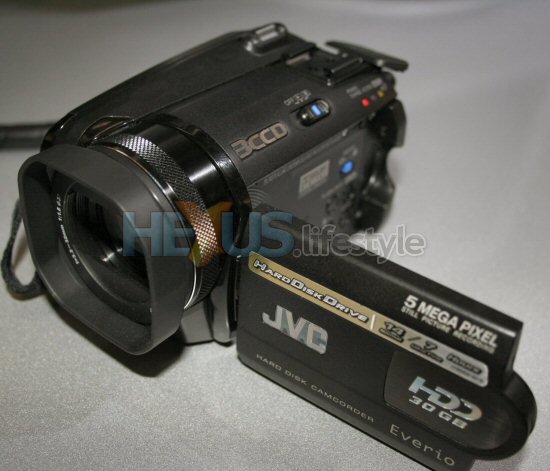 Click for larger image



The built in hard disk should allow fast transfer of video from camcorder to PC. JVC reckons that a 60-minute movie (4GB in size) takes just five minutes to come over via USB 2.0. Footage can also be viewed directly on a TV set by connecting the camcorder using the supplied AV cable - and the same output can be used to capture video on a set-top DVD recorder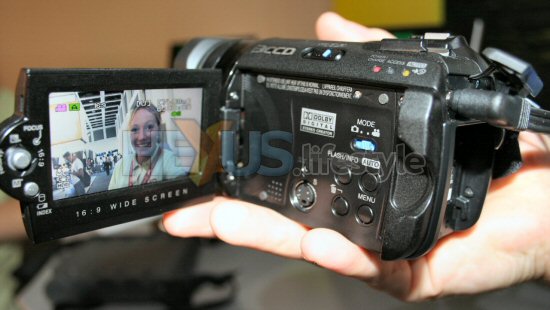 Click for larger image



JVC offers its own direct-to-DVD solution as well - the Everio CU-VD10 ShareStation. This lets you burn DVDs from the camcorder over USB 2.0. JVC says that burning can be controlled completely through the ShareStation and that writing a 60-minute disc will take about 30 minutes. Using the ShareStation in that role means that there's no need at all for a PC but the unit also functions as an external burner for use with computers.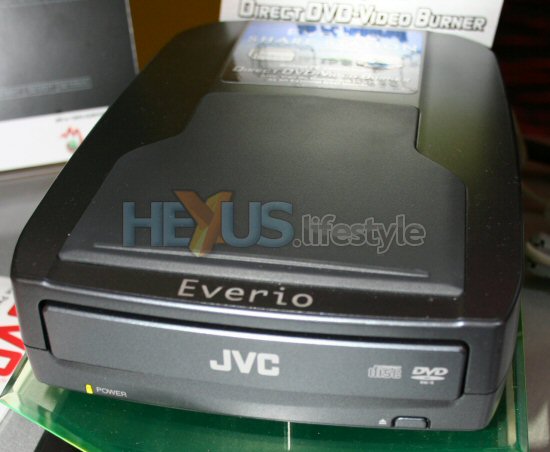 Click for larger image



Comments? Let us hear 'em in this thread in the IFA news forum.


HEXUS.links
HEXUS.community :: discussion thread about this article


External.links
JVC UK - GZ-MG505 home page
JVC UK - Everio home page
JVC UK - home page