Integrated everything, actually!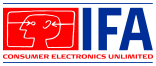 At the IFA show in Berlin, you could hardly move without bumping into a flatscreen TV set, be it LCD, plasma or HD-ILA. They were everywhere and in every conceivable size. So after a short while, say 30 seconds or so, you become desensitized to the whole 'super, massive 70in awesomeness' of the latest HD-compatible wonderful thing that some company or other is showing off.



When we strolled into Loewe Valley (as we now like to think of the company's 60-metre-long TV-display area), we thought that Loewe would have to pull something pretty special out of the bag to grab our attention. Frankly, we were bored of flat panel after flat panel. But, in truth, just the scale of the display was awesome.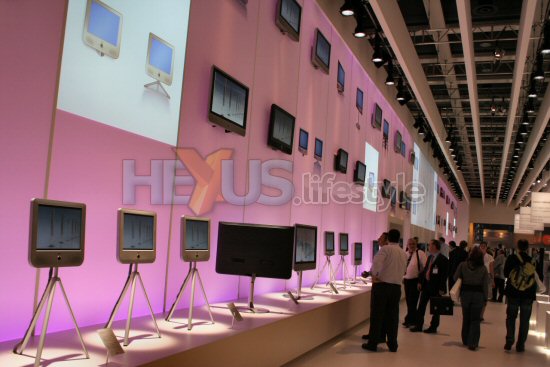 One side of Loewe Valley (click for larger image)



For a long time now Loewe has been a brand name that video-philes associate with style and quality (and stiff price-tags). The likes of Bose might have been going off making great-sounding products with absurdly odd designs, but Loewe has kept true to its understated, elegant styling, with a modern look that would complement almost any living room… or, in my case, make the rest of the room look thoroughly shabby.

Style and design are all well and good but if the product does the same as everything else on the market and nothing more, there's little point - especially if the price is much greater than the average. This is where Loewe is making headway by not only providing great-looking products but also cramming in features that lift them above most of the competition.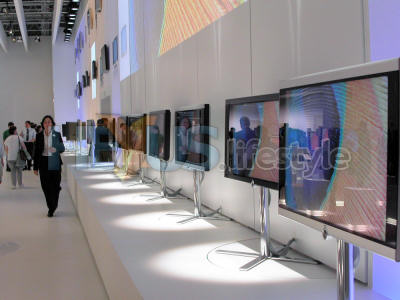 And the other



One of Loewe's new ranges, the Individual Compose, makes it possible for users to build a home entertainment system as they need it, allowing them to add separate components at a later date or just integrate components with their existing set-up.

Central to the Compose range are two high-def LCD TV sets, the Individual 40 Compose and Individual 46 Compose, which - surprise, surprise - have 40in and 46in screens. You can happily use these on their own or link them up with other Compose components to make up a personalized home theatre system.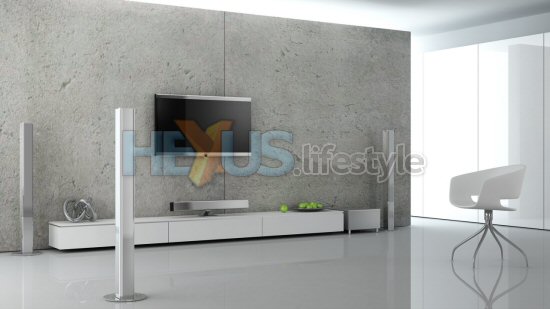 Click for larger image



The sets are worth a closer look as each features an integrated HDTV receiver for MPEG-2 and MPEG-4 which feed a 1920x1080 full HD panel. The built-in tuner can receive analogue and digital signals via terrestrial or cable and there's also an integrated twin-satellite tuner. This wide range of connectivity allows picture-in-picture display from different inputs but it doesn't stop there.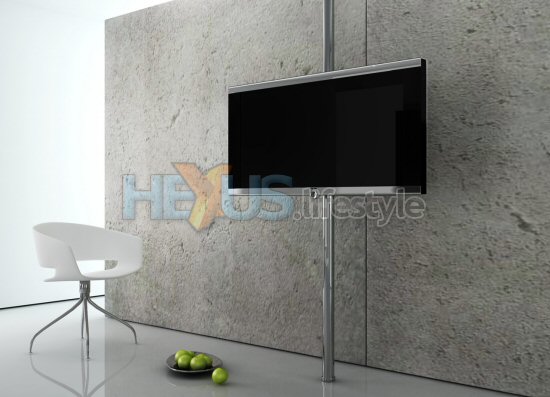 Click for larger image



The Individual Compose sets have built-in hard disc recorders for HDTV and standard def - Loewe calls this feature DR+. When combined with the wide range of signal-reception options, the HDDs means you'll be able to record and watch almost anything.

To top off the feature set, there are two common interface modules for pay TV channels and two HDMI interfaces with HDCP, plus a motorised floor stand - but sadly no USB kettle or fridge.

There is, though, a pole-mount stand, so if there's nothing good on telly, you could always get the missus to dance around it!

Not all the sets were big beastie things. Some were quite dainty, such as the Light Mimo L20 - a 20in model with a built in digital terrestrial tuner and a stand that makes the whole ensemble look like a painter's easel.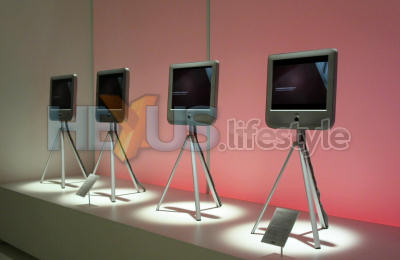 Undoubtedly Loewe was showing lots of clever and desirable stuff, but we weren't convinced by everything. Perhaps we've got the wrong end of the stick but, as a for instance, we simply can't see the point of the Loewe Assist handset.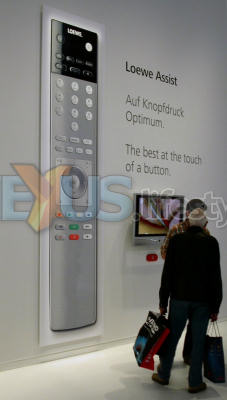 We like big, well-spaced buttons on our handsets just like anyone else but, frankly, if you need to mount the blighter on a wall, then, surely, that's going just a bit too far? Mind, you, at least it won't be getting lost down the side of the sofa.

Thoughts? Share them with us in this thread in the IFA 2006 forum.


HEXUS.links
HEXUS.community :: discussion thread about this article
All HEXUS IFA coverage :: IFA - Internationale Funkausstellung - Berlin 2006

External.links
Loewe UK - home page