Nevada based audio specialist, Soundmatters, has laid claim to the first ever palm-sized subwoofer, which it will showcase at CES next week.

Named foxLO, the hi-fi subwoofer weighs just 651 grams and measures 2.5 x 4.5 x 6.3 inches. The 25 watt speakers are designed for portability and can be used across a range of devices including iPad, iPhone, Mac or PC.

Design is minimalistic, with a knob to adjust the bass level and a 3.5mm audio out jack for connecting to other devices; though you can also tether it to the foxL V2 Bluetooth speaker for extra umph.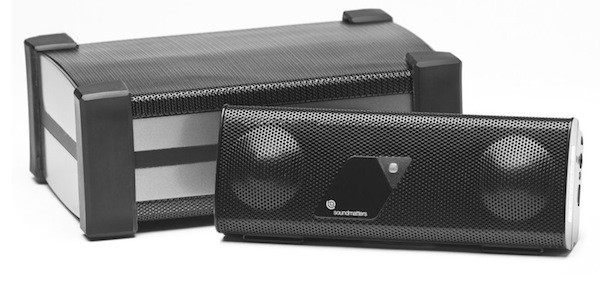 The unit sports an LED power indicator and a USB charging port for powering-up your gadgets



Unlike the foxL V2 speakers, the foxLO doesn't run through Bluetooth but has to be plugged-in to the wall, so it's not truly portable. Nonetheless, Soundmatters claims that foxLO "creates a truly remarkable full-range system portable enough for any traveling audio-lover."

The subwoofer will be showcased at CES next week and will be released later this year, retailing at approximately $149.

The foxL V2 Bluetooth speakers currently retails at £159 in the UK.