After spending an inordinate amount of time debating which large-screen to purchase before moving house and finally opting for a Sony 46W4500, I wish I'd waited a little while after feasting my eyes on the newest range of Samsung LCD TVs to be launched in the first half of this year.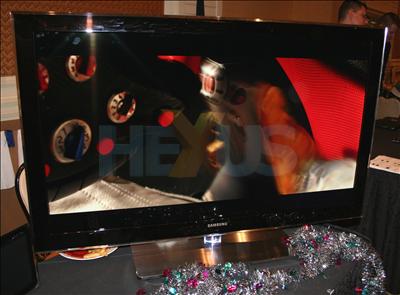 The new 6000-, 7000-, and 8000-series continue the naming convention of current LCD sets but improve upon them in various ways.

For a start, they'll be using edge-lit LED lighting that provides awesome colours in a frame that's very, very thin. 1.19in, to be precise.

Taking a close look at the 8000-series model, above, black reproduction was nigh-on perfect, albeit in a well-lit room.

The range-topping model will also feature 240Hz processing to minimise motion blurring, a 2,000,00:1 contrast ratio (dynamic), and be available in 46in and 55in sizes. No word on pricing.

The 7000-series, like its more-expensive brother, shares Yahoo! Internet@TV trickery but reduces scan rate to 120Hz.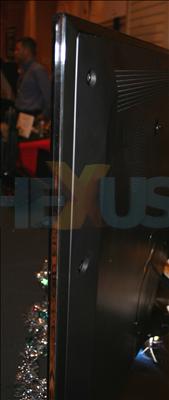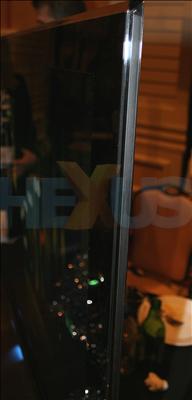 Told you it was thin, and it's reckoned to be the thinnest wall-mountable TV that's soon to be available.

I still like the heavy-duty, good-looking stand, so it works both ways.

The HDMI ports have had to be redesigned to sit flat along with the TV, taking into account just how thin it is, and the ultra-thin speakers, also on the back, aren't bad.


Click here for all CES 2009 content

.