Pioneer's highly-regarded KURO plasma series has set the standard for flat-screen displays for many years, and it hopes to continue that trend with its first ever LCD TVs.
Over the weekend, Pioneer GB officially announced three LCD screens that'll carry the KURO brand; the 32in KRL-32V, 37in KRL-37V (pictured) and 46in KRL-46V.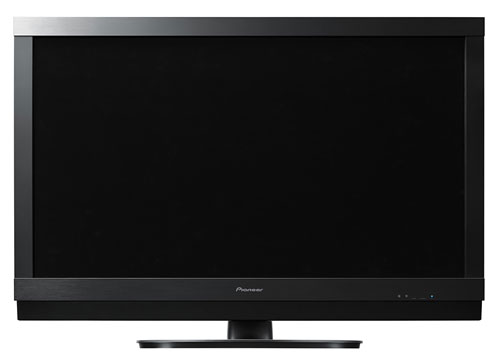 Pioneer describes its forthcoming LCDs as "a feast for the eyes - whether on or off". The sets feature a brushed titanium look and the 32in and 37in models rest upon a matte removable black swivel stand that provides a 15-degree swivel.
What we're really interested in, however, is the LCD's picture performance. We don't expect these screens to pose a threat to the high-end KURO Plasmas, but they're expected to challenge high-end LCDs from other manufacturers.
Pioneer's LCDs, as expected, are 1080p ready with 100Hz processing. There's a 176-degree viewing angle and a front filter to enhance contrast and colour definition.
In addition, "an automatic backlight adjustment function results in enhanced black levels and deep, accurate colours, while an additional ambient light sensor optimises on screen images according to the brightness of the room," says Pioneer.
The sets feature an integrated analogue/digital terrestrial tuner and will carry three HDMI inputs and a PC input, too. Given Pioneer's KURO reputation, we're expecting plenty from these LCDs and they're likely to be highly sought after.
Expect the 32in and 37in models to be available in August, with the 42in landing later in the year. No prices yet, but expect to pay the premium for that KURO-goodness.