The 8K Association (8KA) has announced its performance specification for consumer TV. The cross-industry group, backed by the likes of AUO, Hisense, Panasonic, Samsung , and TCL, will be able to display the 8KA logo only if TVs meet or exceed this minimum spec covering resolution, frame rates, luminance, and codec/interface support.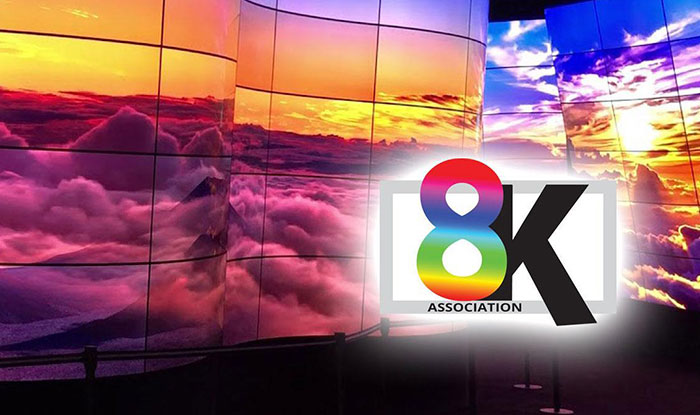 HEXUS has previously reported on 8K TVs, 8K monitors and even 8K AiOs, however 8K TVs are expected to be prominent at IFA 2019 which kicks off on Friday, and should become much more widespread in the coming months. The 8KA reckons it is very important to define the key attributes of 8K TVs. This spec-backed certification program will prove "a critical step in the growth in next-generation video technology," said 8KA Executive Director, Chris Chinnock, who welcomed the cooperative spirit the members of the 8K Association thus far.
The newly released 8KA tech spec includes specifications for 8K Input Parameters (bit depth, frame rate, chroma sub-sampling), Display Performance (resolution, peak brightness, black level, colour gamut, white point), and the Interface & Media formats (High Dynamic Range, codec). The following minimums must be met / surpassed:
Resolution: 7680 x 4320 pixels
Input Frame Rate: 24p, 30p and 60p frames per second
Display Luminance: More than 600nits peak Luminance
Codec: HEVC
Interface: HDMI 2.1
Additional performance and interface specifications (available to 8KA members)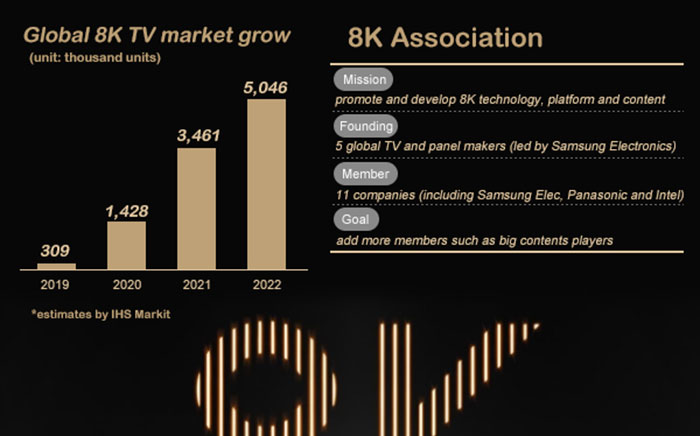 As suggested above, 8K TVs are expected to make big inroads before the year is out. In its latest set of financials, published at the end of July, Samsung said that it plans to maximize end-year sales through close co-operation with retail partners and "cementing the 8K leadership by positioning QLED 8K TVs as mainstream TVs".