Apples and Oranges the highlight of AVerMedia's booth
AVerMedia's CeBIT 2008 booth displays the message "Digital Entertainment Everywhere". Unfortunately for AVerMedia, it should probably read "Digital Entertainment Everywhere But Here".
Following a problem with its courier, AVerMedia failed to display any products at its CeBIT booth. Instead, the company put on a brave face and displayed nothing but fruit. All credit to AVerMedia's representatives who despite the cock-up managed to keep a smile on their faces.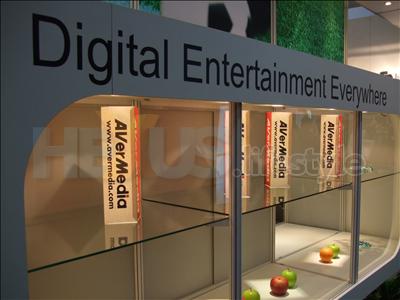 Pictured below is AVerMedia's new Apple product (right), competitor to its already-available Orange (left). It's said to feature juicy insides and, unlike the Orange, won't require peeling.
In case you're thinking of buying one, it'll be available in two colours initially; Golden-Delicious Green and Royal-Gala Red.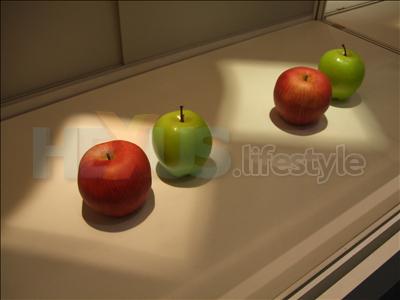 We'll be hoping AVerMedia makes an appearance at CeBIT 2009 - we've a funny suspicion they'll be showcasing complete meals.