Motion sensing technology, lots of hand waving
iPod docks aren't anything new but Logitech's Pure-Fi Dream packs a few pleasant surprises under its stylish exterior.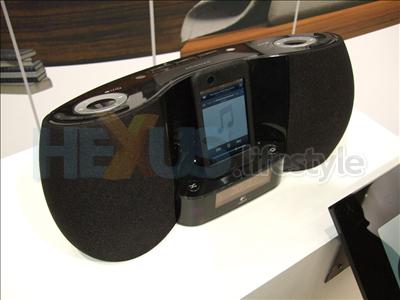 It's designed for use in the bedroom and has some unusual features separating it from the pack. First, you can simply wave your hand over the device in order to get it to light up. Likewise, waving your hand is also a way to activate snooze in those early mornings.
The built-in light sensor will automatically dim the device at night, so it won't keep you up, and it'll even dim your docked iPod. Sounds is quite impressive, too, and it comes bundled with a neat remote control.
AM/FM radio is built-in, as well, and if you haven't yet got yourself an iPod, there is an auxiliary input for other devices. Expect to pay around £170.