Steven Williamson falls in love for the second time
Sure, big-ass screens were all the rage at CES earlier in the year but that was months ago; it's old news. Panasonic's 150in plasma may have reigned supreme back in January but now the war looks set to start again. Who will come away with the biggest grin from CeBIT?

Unfortunately, Samsung, who once seemed like a front-runner in the "our big-ass screen is bigger than yours" competition, isn't at the races at CeBIT 2008. Instead, it has its all-too-familiar 82in LCD on show once again. Really, 82in, in this day and age? Come on Samsung, get with the times.

Of course, you wouldn't find me complaining if I had one of these in my living room.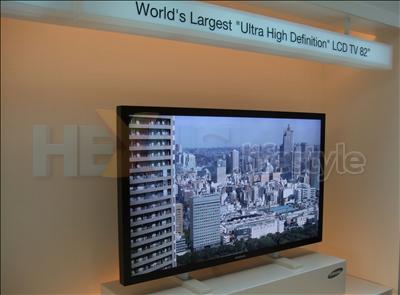 On the other hand, HEXUS.gaming's Steven Williamson had never seen a screen of this size before, so he could do little other than kneel at its awesomeness.