Info Source - your reliable partner?
Apologies to HD DVD fans in advance. We didn't mean to get your hopes up with that headline. Although HD DVD has been spotted early on at CeBIT 2008, that was only in banner form. Those who still hold hopes of a comeback for HD DVD can stop dreaming.

Instead, have a giggle at this giant-size banner that Info Source decided to use.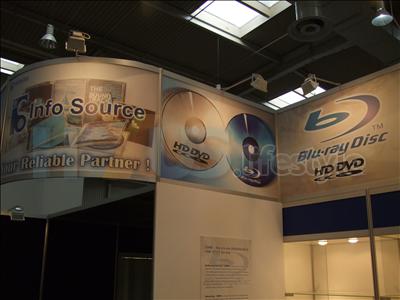 Oh how someone must be wishing that the banner designs were completed after Toshiba pulled the plug on the format. Toshiba's own stand was largely under construction today but we won't be holding our breath for any word on the now dead-and-buried HD DVD.