Harman Kardon has published a preview page for its Microsoft Cortana powered smart home speaker. The perforated cylindrical 'Invoke' looks similar to the Amazon Echo device, aimed at a similar target market. The Harman Kardon Invoke will launch in autumn, coinciding with the release of Windows Redstone 3, notes Thurrott.com.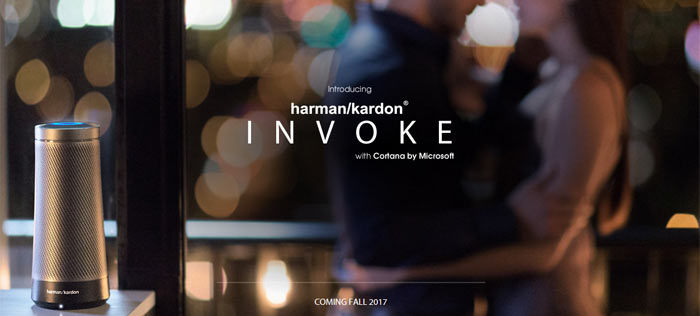 In its promotional blurb for the upcoming smart home speaker, Harman Kardon writes "At the heart of Invoke is Cortana, your personal digital assistant, helping you stay on top of what's important. Enhance every moment with captivating sound, voice control your music and smart home, make and receive hands-free calls with Skype, get answers to your questions, and more". Harman Kardon says its "beautifully designed speaker" provides detailed 360-degree sound projection.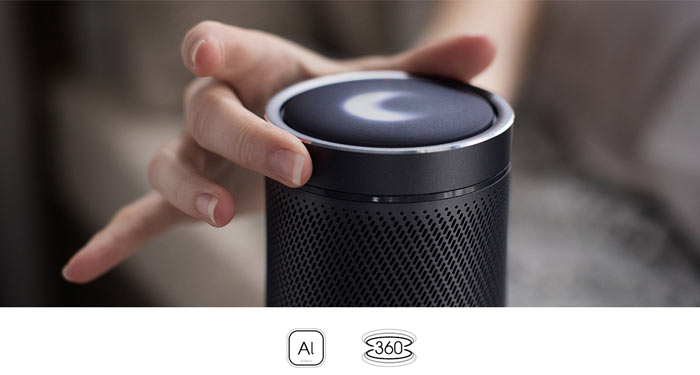 In bullet points Harman Kardon highlights a trio of key features for the Invoke:
Making and receiving Skype calls
Playback and control of your music library
Getting things done with Cortana
It is noted that you will need to have set up a Windows 10 PC or phone, or Android or iPhone, with the Cortana app to be able to make use of this AI speaker.

Right now you might be wondering how well Cortana can do all your smart home tasks, or how it might compete against the Amazon Echo or Google Home smart speakers. Well, Microsoft is going to talk about Cortana next week at Build. Thurrott expects Microsoft to use the event to launch a "Cortana Skills Kit available to everyone". So the already smart and flexible Cortana will likely be able to expand her capabilities in the months running up to the Harman Kardon Invoke launch.
Harman Kardon wants those interested in the Invoke to register for notifications. No pricing details have been shared so far.