BT has confessed that it has fallen far behind in delivering upon its original fibre broadband target of getting full end-to-end fibre connections to a quarter of the country, reports PCPro. When the British telecommunications giant first set out plans to rollout fibre broadband in Britain, it set its target high and said it aimed to get fibre-to-the-premises (FTTP) to 25 per cent of homes, without using old copper cables, and provide the rest of the country a slower fibre-to-the-cabinet (FTTC) connection, that still involved the use of copper wiring to deliver the final stretch of the connection.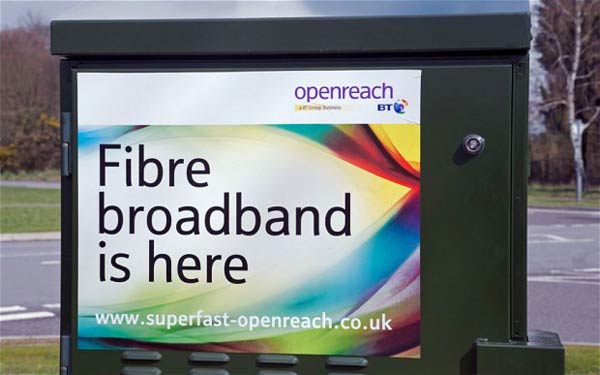 The company admitted that the number right now is much lower than originally put forward. BT has already quietly dropped the quarter-population target last year, claiming that as a result of improvements in doubling the speed of the slower FTTC lines to 80Mbps, the target was "far less relevant today". However, in a response to a complaint made to the Advertising Standards Authority (ASA), BT has revealed that the target has suffered a enormous slip, and that only 0.7 per cent of the UK (144,000 homes on its network) can currently receive the company's FTTP service, meaning that barely a fraction of premises are getting speeds of up to 300Mbps.
Although the complaint made by customers argues that the description of the copper-based connections as "fibre-optic" is misleading in BT's advertising and marketing, the ASA ruled that "consumers who might be interested in 'fibre optic' broadband of one sort or another would primarily be concerned with the improved speed and performance which could be delivered in comparison to an ADSL connection, and the cost at which that service could be obtained, rather than being concerned with obtaining the most technologically advanced fibre optic product available at any cost".
The UK's small 'true fibre' footprint raises several questions over BT's fibre rollout since it is supported by hundreds of millions of pounds of taxpayers' money. The continuous use of copper wire in FTTC connections is likely to become a hindrance if BT seeks to improve broadband speeds in the future. On the other hand, FTTP offers virtually boundless potential and is more sufficiently future-proof.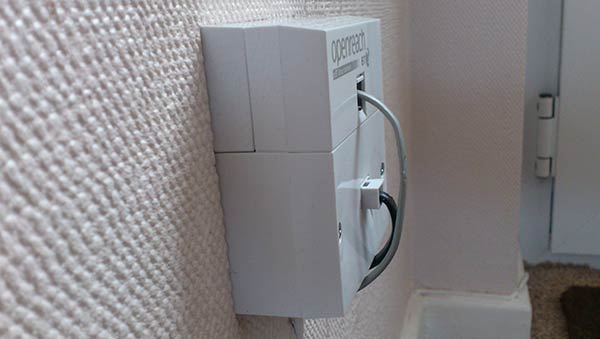 "It's true that BT prioritised reaching as many homes and businesses as possible, as quickly as possible by focussing on fibre-to-the-cabinet (FTTC) technology. Technology is available to increase these speeds to over 100Mbits/sec in future," BT said in a statement. "We have also built the UK's largest Fibre to the Premise footprint – over 160k premises [the figures have been updated since BT's submission to the ASA] – and we offer a 'fibre on demand' FTTP service to those who want more speed in FTTC areas."
BT's rivals such as Sky and TalkTalk have plans for a 1000Mbps broadband venture, which is not only faster than BT's offering, it's also bypassing the copper infrastructure that is limiting lots of homes in Britain from gaining faster speeds. BT will soon have to ramp it up and set a more ambitious target for full fibre as it will not be long before the competition takes over with much better offers to consumers.
BT highlights in its statement that "We keep FTTP technology under constant review, and we see it as a solution to satisfy demand for higher speeds from customers in future, in the next generation of our fibre network."