BT says it has decided to scrap half of the remaining telephone boxes in the UK. At the current time there are 40,000 active BT public telephone boxes which handle approx 33,000 calls a day - but a third of the phone boxes never get used for calls, according to BT. With so many people using mobile phones the utility value of public phone boxes has significantly decreased. Furthermore, BT says many phone boxes are a burden, unused, and are expensive to repair. However BT will have to observe 'local veto' objections when removing phone boxes due to Ofcom guidelines and rules.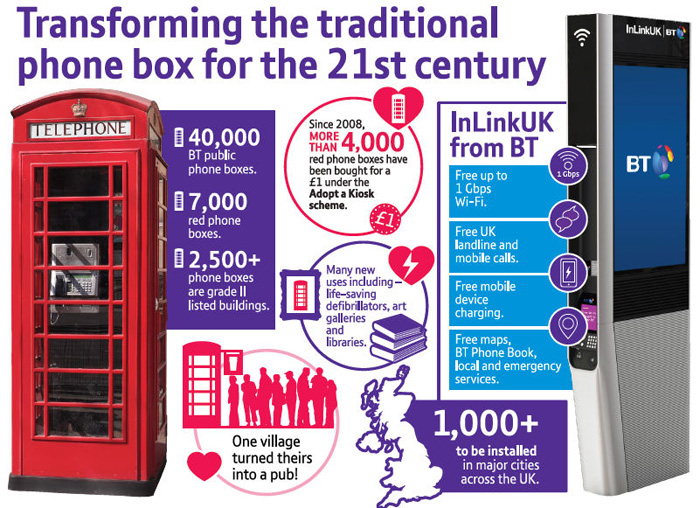 In a communication with the BBC, a BT Spokesperson summed up the reasoning behind the firm's position, "BT is committed to providing a public payphone service, but with usage declining by over 90 per cent in the last decade, we continue to review and remove payphones which are no longer used". Calls usage decline continues at about 20 per cent per year. Recent figures show that the UK has 98 per cent 3G and 4G coverage and 93 per cent of residents own a mobile phone. Phone boxes are mostly used by the elderly, children and in emergencies.
The 20,000 phone boxes facing the chop will be phased out in the next five years. Of the 40,000 boxes currently in operation, just 7,000 are the iconic traditional red phone boxes designed in 1935 to commemorate the silver jubilee of King George V. At there peak of popularity there were 92,000 phone boxes in the UK. Interestingly, the cost of maintaining the current roaster of phone boxes comes to about £6 million per annum.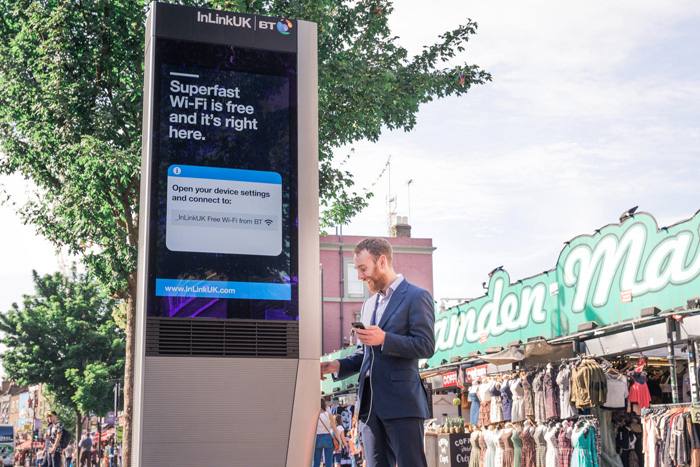 Even if you don't care about the loss of these public telephones you might be an occasional BT Wi-Fi user and concerned about fewer hotspots being available on your travels. BT will replace phone boxes in at least some locations with high-tech InLinkUK kiosks (pictured above) offering 1Gbps Wi-Fi hotspots, a touchscreen offering information and directions, free UK landline and mobile phone calls, and two USB smartphone charging ports, says the BBC. There are already 750 such installations in London and other UK cities.