A recent research report from the International Data Corporation (IDC) reveals that Lenovo has been able to maintain its strong leadership in the global PC market. The Chinese systems maker achieved a 20 per cent share of the market during the third quarter of 2014, reports ZDNet.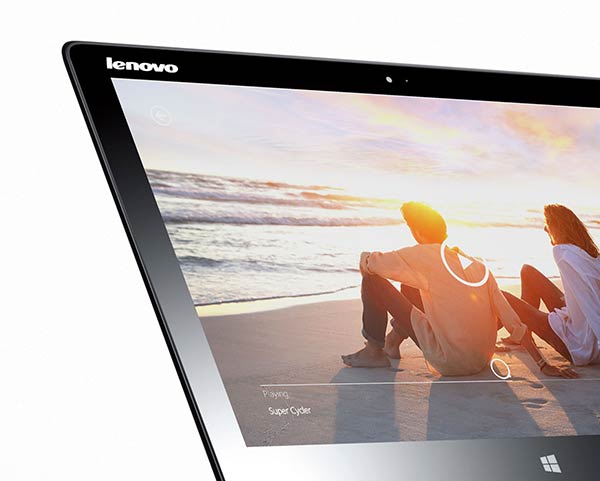 The PC maker consolidated its winning lead for the sixth straight quarter worldwide by passing 20 per cent market share for the first time, up from 17.17 per cent in the same period a year ago. The company shipped a total of 15.7 million PCs. That total is well ahead of HP's 14.7 million (18.8 per cent), and Dell's 10.4 million (13.3 per cent) shares.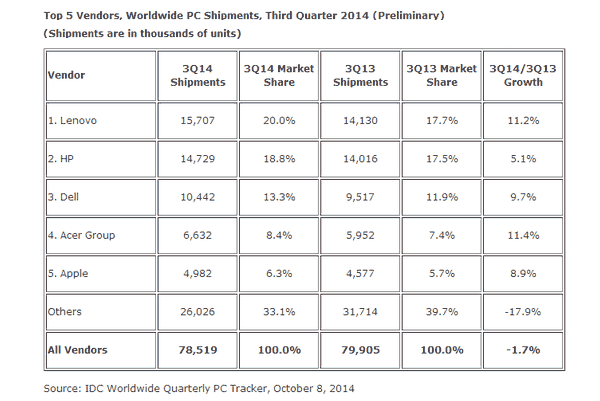 "Reaching the 20 percent mark in global PC share is a great milestone for Lenovo – and we got there even faster than expected. While others have been looking for a game plan that works, we have been executing ours and the results speak for themselves," Lenovo chairman and CEO Yang Yuanqing said in a statement.

Yang continued by pointing out that the company is also growing other parts of its business, saying that it is currently number two in the PC+tablet market, third in global tablet sales and servers, and will soon become the third-largest smartphone supplier worldwide. He also informed us that Lenovo's overall revenue is approaching $50 billion.

The PC industry turned up better-than-expected results during the third quarter, with 78.5 million units shipped worldwide, representing a year-on-year decline of 1.7 per cent compared to the 4.1 per cent dip previously projected by IDC. The research firm called the results a "sizeable improvement" and this background of an improving overall PC industry globally has likely aided Lenovo in reaching its new peak in PC market share.

Also notable in the most recent quarter was ASUS being knocked from the 5th position slot by Apple.