British mobile payments service Zapp has struck deals and gained partnerships with several major retailers. The company announced two big wins today as supermarket giants Asda and Sainsbury's became partners. These retailers supplement House of Fraser and catalogue firm Shop Direct and will start accepting payments through Zapp from 2015, reports IBT.
"Today is a hugely significant milestone in the history of money in the UK. At last the promise of a truly mobile and digital payment method will become a reality, meaning easier and more secure checkouts for millions," said Zapp Chief Executive Peter Keenan.
Zapp, developed by the company behind the Link cash machines, first announced in January that banks including HSBC, Nationwide, and Santander have all come on board to offer mobile payments. Point-of-sale systems providers, such as the widespread Verifone, have also agreed to work with Zapp.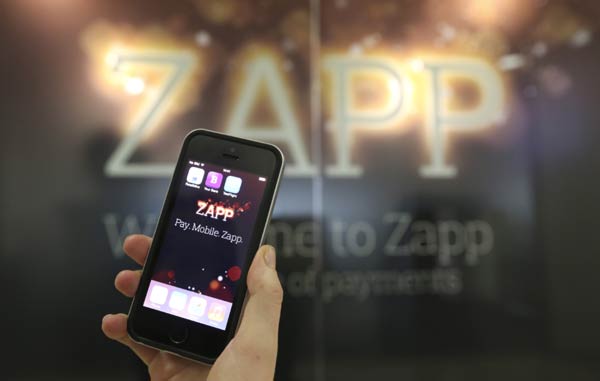 The announcement this week bolsters a long list of 21 leading British retailers which have signed up for Zapp, providing a collective customer base of 35 million users. Zapp's service will allow shoppers to pay in stores with their mobile phone when it launches next year, and will move money instantly from customer accounts through real-time payment, said to significantly improve merchant cash flow. Zapp's partnered banks also all have intentions to integrate the service into their mobile banking apps, meaning that users will not need to download an extra app.
If the payment method is adopted by consumers quickly and successfully, the app launch could be a defining moment in the developing digital economy and signify the biggest-ever show of retail industry support for a new UK payment system. Zapp will be taking on the Apple Pay mobile payments service which was announced last month, and also the well established companies such as PayPal and Square in the competitive market.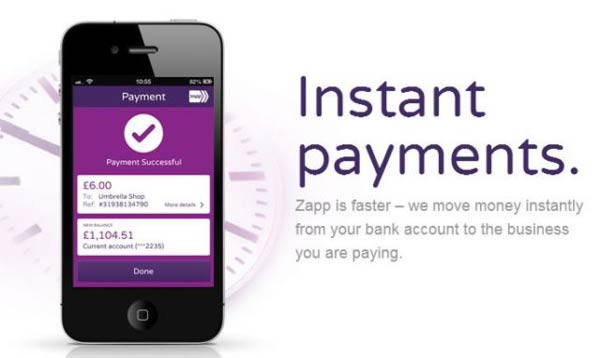 The app will be rolling out to iOS, Android and Windows Phone users early next year, and customers will be alerted by their banks when it becomes available. You can find a comprehensive list of Zapp's partners below.
Retailers:
Asda, Sainsbury's, Shop Direct Group, House of Fraser, Thomas Cook, Clarks, Dune, Spar, Best Western, Bravissimo, Pepperberry, QD Stores, Anglian Water, Bristol & Wessex Water, Oxfam, Charities Aid Foundation
Payment providers:
Verifone, Klarna, Touch Go, Siemens, Apogee International, Vix Technologies, Global Charge, Just Desire, RSL, (previously announced) WorldPay, Elavon, Optimal Payments, SagePay, Realex, Secure Trading, TrustPay Global, Checkout.com
Banks:
HSBC / first direct, Nationwide, Santander, Metro