I read about the launch of Clubcard TV last night, free for Tesco Clubcard holders, as described by a variety of news sources including The Telegraph. However despite the initial reports, and the Clubcard TV welcome page suggesting "Yes, I have a Clubcard" to be sufficient qualification, on the third page of sign-up details you are asked for a Privilegecard number. This has actually been improved a little bit from last night when it let you type in your Clubcard number on the third page before asking for the Privilegecard number. Also the Telegraph report has now been updated to mention the "Tesco staff only" proviso.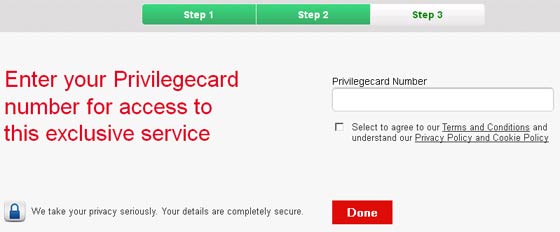 The service does sound interesting. It has the very attractive four letter word "free" attached to it. However early reports say that there isn't much available to watch on Clubcard TV at this time, for instance the privileged Telegraph writer says that "the site has Batman and Superman films on its lists, as well as TV comedies Goodness Gracious Me and Two Pints of Lager & a Packet of Crisps."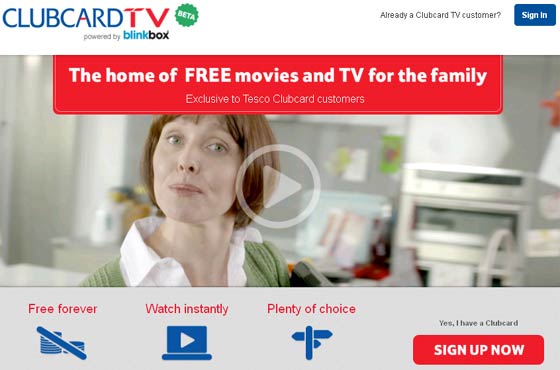 The content may not yet be worth signing up for as yet, but that's got to improve if Tesco are serious, which they always are. In 2011 Tesco bought 80 per cent of the Blinkbox online streaming service. Last year Tesco allowed Clubcard owners to stream movies, they had bought from the store, for free from Blinkbox. This new Clubcard TV initiative is another effort to make something from that acquisition; to better compete with other big entertainment sellers like Amazon, Netflix and the other supermarkets.

The key attractive points of the Clubcard TV service, according to Tesco, will be;
Free forever: Clubcard TV is a 'thank you' to our customers - there are no charges, contracts or subscriptions.
Watch instantly: Watch movies and TV on-demand, instantly - no waiting for downloads
Plenty of choice: Enjoy a huge range of comedy, drama, kids TV, romance, thrillers and documentaries
Regular Clubcard members will be able to access the service in spring. It will be available initially only on PCs and Macs but it is expected to be expanded onto mobile platforms later.