Neither side of the AppSung court case are happy with the outcome. About four weeks ago Apple was awarded just over $1 billion in damages after a US court found Samsung had copied key features of the iPhone and iPad in its rival products. Late Friday and early Saturday Apple and Samsung filed legal papers vying to amend the verdict which gave neither of them a warm and fuzzy feeling inside. Apple wants an additional $707 million, while Samsung wants a completely new trial to be held.
Apple and Samsung are fighting their way around the world but the US case is where the most is at stake. Apple was awarded $1.05 billion in damages by a San Jose court on 24th August. The Californian jury decided that Samsung had created 26 products that copied Apple's industrial and software designs.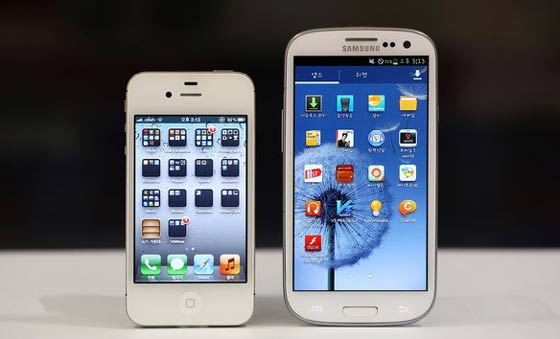 Late on Friday Apple filed a motion seeking a further $400 million damages for design infringement, $135 million for utility patent infringement, $121 million is supplemental damages and $50 million in (loss of) interest charges. The supplemental damages are requested due to the time period between the filing of charges and the verdict, during which Samsung continued to sell infringing products in the US.
A Reuters news report suggests that Apple also wants the sales ban to extend to include the best-selling Samsung Galaxy S III. Apple's phrasing "any of the infringing products or any other product with a feature or features not more than colourably different from any of the infringing feature or features in any of the Infringing products," is sufficiently vague to include it, says the news agency.
Samsung filed papers early on Saturday asking "...the Court grant a new trial enabling adequate time and even-handed treatment of the parties." The company states that the trial was unfair due to its "constraints on trial time, witnesses and exhibits" not letting the company defend itself fully. Samsung also complained about the patent law seemingly giving Apple a monopoly over designs utilising rectangles with rounded corners.
Judge Lucy Koh will hear the arguments from both sides on 6th December. If Samsung's new trial request is rejected it will appeal the decision. Apple says the damage to "the iPhone's distinctive product identity" caused by Samsung's "clones" is irreversible and it is seeking more appropriate damages. So far things have gone Apple's way in the San Jose court, is it now pushing its luck too far?