As a two year European Commission investigation into Google's internet search practices nears a conclusion, lobbying group FairSearch has made public a complaint about Google monopolising the mobile market with Android. FairSearch is a lobbying group consisting of many Google rivals including the likes of Microsoft, Nokia, Oracle, Trip Advisor and Twenga.
Google is facing a possible fine from the European Commission, which may be as high as $5 billion, following an investigation into the search engine's results. However the FairSearch group wants to pile on the pain with an accusation about how Android, the world's most popular mobile OS, diverts traffic to its own search engine.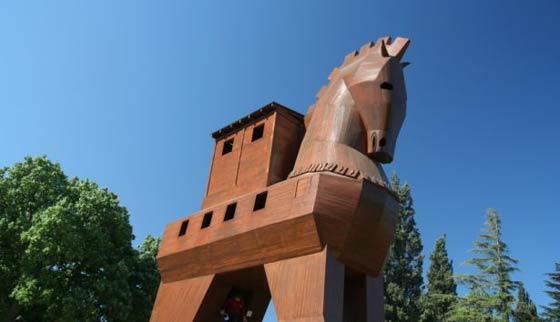 "Google is using its Android mobile operating system as a Trojan Horse to deceive partners, monopolize the mobile marketplace, and control consumer data," according to a statement by FairSearch's lawyer Thomas Vinje. "Failure to act will only embolden Google to repeat its desktop abuses of dominance as consumers increasingly turn to a mobile platform dominated by Google's Android operating system," he added.
Reuters reports that in a similar case in the USA Google got away scot-free when the Federal Trade Commission ended an investigation without any significant action.
Microsoft has at times found itself under similar investigations for similar activities. In the 90s there was a lot of legal wrangling over bundling the Internet Explorer browser with the OS, the bundling of Windows Media Player and more recently "forgetting" to implement the browser choice install option in Europe and being fined $731 million. Overall, the Redmond based company has been on the wrong end of quite a lot of fines.

A new Scroogled advert
Microsoft has just released a new Scroogled advert. This one is focused on the Google Play app store and follows up attacks upon Gmail and Google Shopping services, reports The Verge. The main thrust of the new advert is that "If you can't trust their app store, maybe you can't trust them for anything," according to the voice-over. This is based upon the fact that Google passes on a buyer's name, email and neighbourhood address to any app developer from whom you buy an app. It's difficult to know if the Google Scroogled campaign is a success in any way, or whether it even takes a bit of gloss off the Mountain View company image or not.