Last week HEXUS reported upon the government (more specifically the Department for Digital, Culture, Media and Sport (DCMS)) abandoning plans to implement the controversial age verification porn pass scheme (a component of Part 3 of the Digital Economy Act 2017). Previously we'd been told how important the project was and the govt batted away questions about its viability and of user privacy concerns - and delayed the project multiple times - before officially abandoning it.
Looking through all the HEXUS comments on the series of stories resulting from the UK's government's porn pass plans provides a general feeling of the project being a big waste of time and resources. Lots of reasons for this overall groundswell of opinion were put forward but mostly readers thought the measures would be easily sidestepped and there were indeed worries over privacy.
Now, thanks to Labour Deputy Leader Tom Watson asking the DCMS about "the cost to the public purse," of developing the policy on Age verification for online porn, we can see the waste quantified in pounds, shillings and pence.
Boston and Skegness MP and Parliamentary Under-Secretary at the DDCMS, Matt Warman (Conservative), answered the written question number 2803 with the short statement reproduced below.
"Development costs from 2015-2016 were met through existing DCMS headcount resources. Since 2016, the government has spent approximately £2.2million through a contractual agreement with the British Board for Film Classification to implement age verification for online pornography. Building on on that work, we are now establishing how the objectives of Part Three of the Digital Economy Act can be delivered through our online harms regime."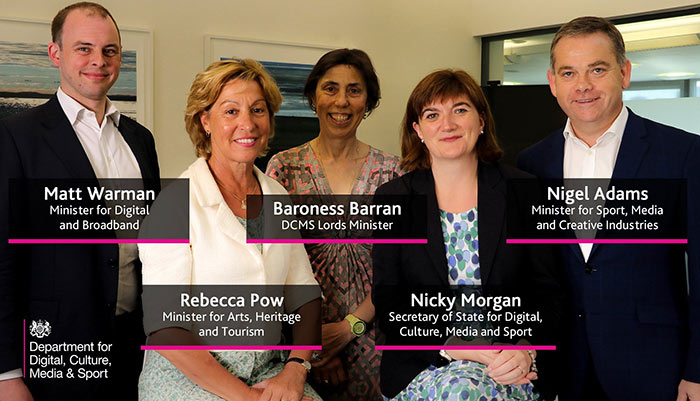 Taken at face value, the £2.2m is quite a small sum compared to other newsworthy wasted sums for projects like the Brexit ferry contracts that weren't required (£83m and perhaps another £87m), the Get Ready for Brexit ads that didn't help me get ready when I checked the official online Q&A and resources (£100m), plus inevitable costs of the Brexit 50p caper. Meanwhile, the uncertainty and act of Brexit itself may have impacts in billions, according to the govt's own findings. On top of that HS2's (£88bn) future looks uncertain. Anyway, cheer up, it's Friday…