Samsung might be preparing to make a move on AMD, according to a recent report from a South Korean business and economics journal, Hankooki. It is thought that Samsung is considering the acquisition of the red team for its valuable CPU, GPU and other intellectual property. The move would certainly boost Samsung's capability to combat its main semiconductor rivals of Intel and Qualcomm as well as opening up new markets for the huge electronics firm.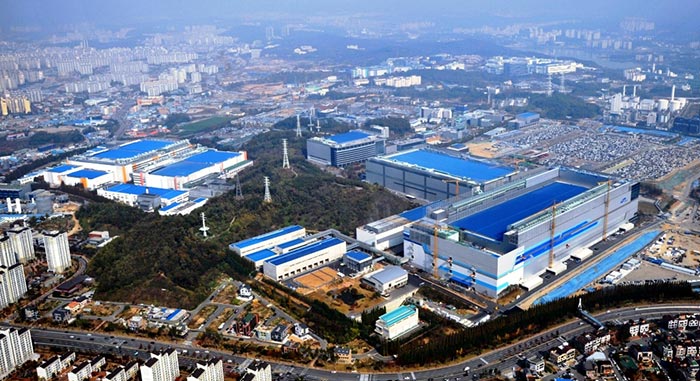 The manufacturing prowess of Samsung is well known. In the last few weeks and months it has introduced industry first devices and components including the curvy Galaxy 6 Edge, the world's fastest mobile storage components, the world's first 14nm FinFET SoCs and more. The firm has also been working on its own CPU and GPU designs.
Making its processors more than just ARM licensed me-too designs, to offer something compelling compared to the competition, is probably why Samsung hired AMD's Michael Goddard a couple of years back. It is said that the Samsung Exynos 7420 looks good compared to the competition is more down to Samsung's production process than its off the peg ARM designs.
Hankooki says that while AMD once threatened Intel with a 40 per cent share of the PC processor market it now holds on to less than 20 per cent of it. Its share price has also dropped a long way from its highs and makes it a softer target for potential suitors with bulging wallets to approach. While AMD is a bit short on funds, relatively speaking, Samsung enjoys a bountiful bank balance. The move could represent a "win-win for both companies," it is concluded.
While keeping in mind this is an industry rumour, the potential of a fabless chip designer like AMD combined with Samsung's cash reserves and manufacturing skills could produce some exciting, compelling and desirable computer hardware. Admittedly Samsung could just keep on poaching AMD engineers but that neglects the host of IP that AMD is working on now (including the new Hierofalcon 64-bit ARM server SoCs) and what it has in its back pocket.